Some offerings, dates and times are more popular than others. If you have limited capacity to your events and they tend to fill up, a waitlist is a great way to keep them full. When a class is full and you enable the waitlist, your clients and register to be put on the waitlist. Like everything in OfferingTree, waitlists are easy to set up and easy for your clients to use.
To enable a waitlist to an event or event series, under the "Additional Registration Settings" set a max capacity for the event. Then turn on the enable waitlist slider.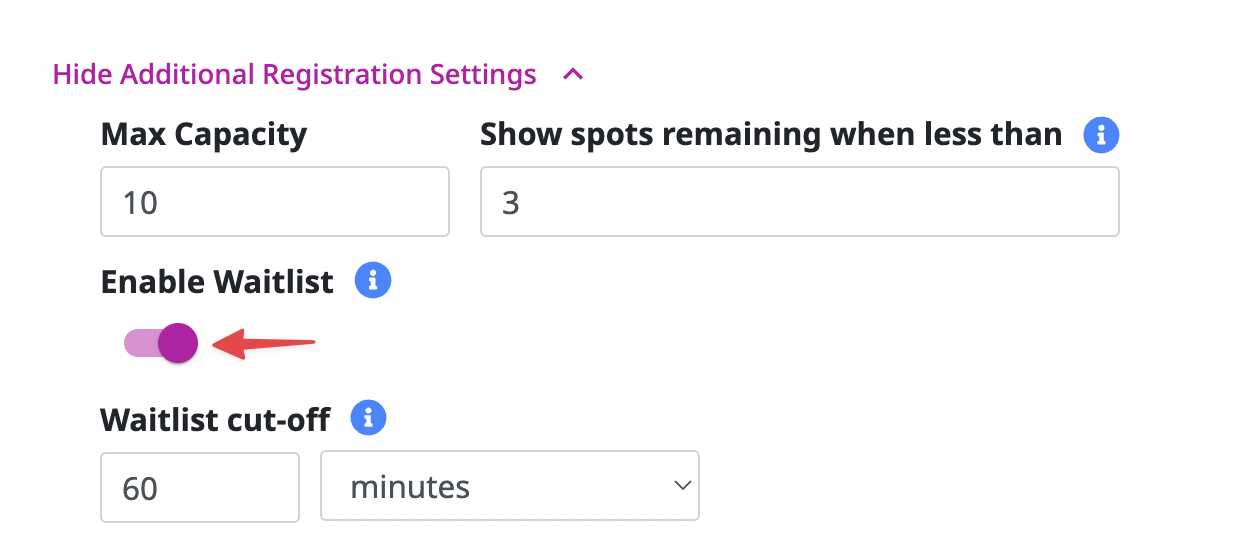 The waitlist cut-off sets how soon before a class that someone who is on the waitlist can be moved to the active roster. It is set to 60 minutes by default, but can be changed.
The waitlist is first come first served. The system keeps track of everyone who has registered for the waitlist. When someone from the active roster cancels, the first person who registered for the waitlist is then added to the active roster. An email is sent to the client letting them know that they have been added to the class.
You can see who has been added to the waitlist on the roster modal for the event or event series. There's a new tab that will show all the people waiting to get into the event.

There are also some additional message options. You can message all active registrants, all the people on the waitlist or both of those two lists.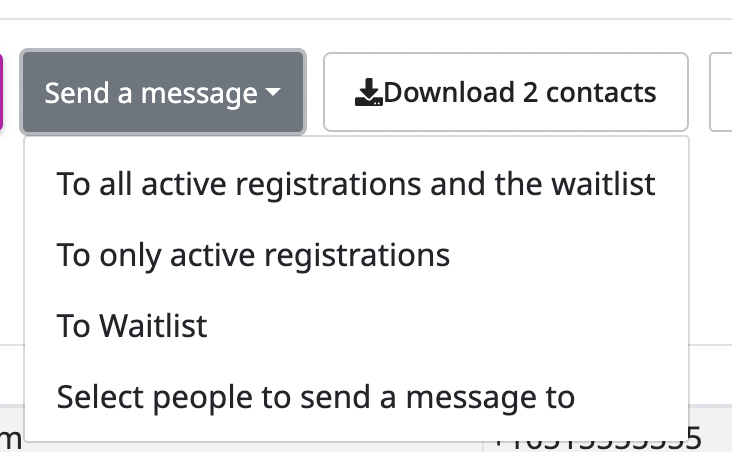 The waitlist feature is a great way to keep popular events and classes full. It's easy to set up and is "set it and forget it".
P.S. Join our Facebook group and connect with other OfferingTree users to share questions, offer ideas and insights, and support each other towards a more thriving wellness business.