The "Roster" section of your site allows you to see who has signed up for your event or event series or booked an appointment with you.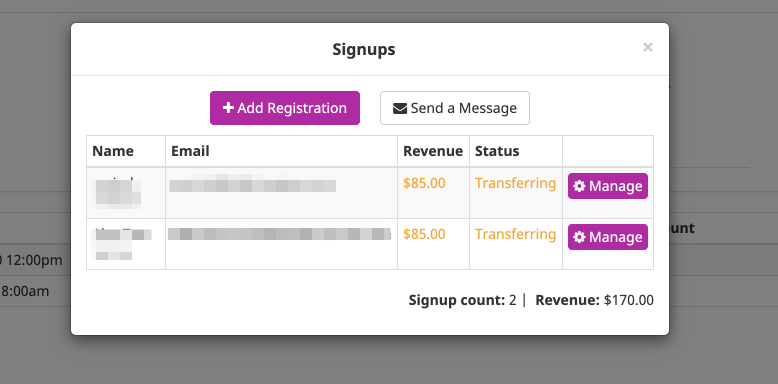 When you click on an event, you can view everyone that signed up and manage the roster. This screen allows you to:
Issue refunds
Cancel a registration
Add a new registration
Send a message to the cohort
You can also see the revenue and status of payments for each registration.