You can use a domain that you purchased from Wordpress to point to your OfferingTree site by setting what is known as a CNAME record. Here are instructions from WordPress to set up a CNAME record: https://wordpress.com/support/domains/custom-dns/
Your DNS records are located in your Domains page (My Site → Upgrades → Domains).
Click on DNS records to expand that component, then on Manage.
To add a new DNS record:
Select

Add a record

button at the top right.
Select the DNS record (CNAME) type from the

Type

dropdown.
Fill in the following information
Host Name - www
Alias (Points to) - customdomains.offeringtree.com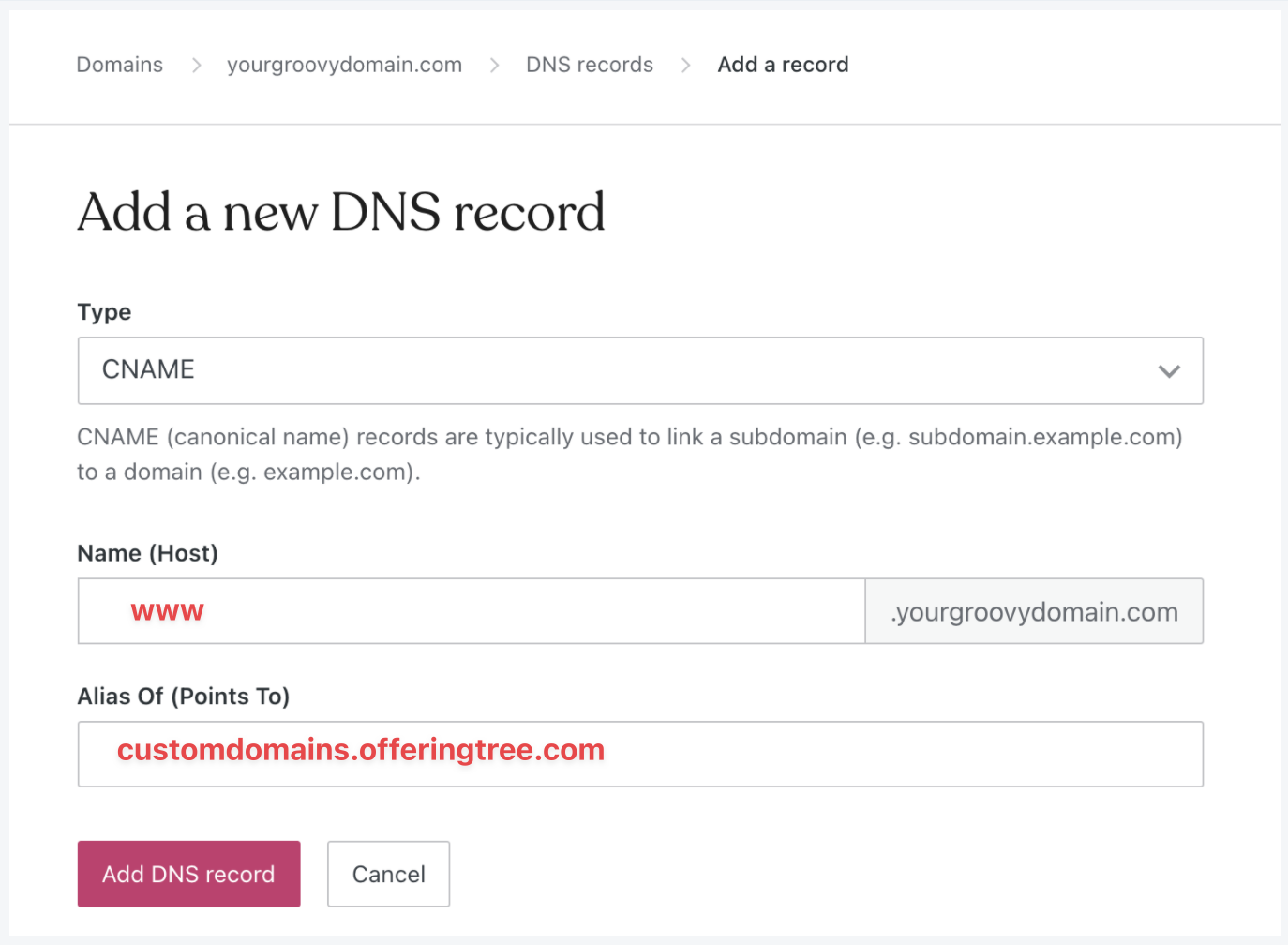 4. Click on the Add DNS record button to save the record.
Send us an email to support@offeringtree.com to let us know you have set this up. Please send us your domain name and we would complete the setting to point to your OfferingTree site.