Once your site is published, ideally you never have to unpublish it and take it down to make edits. For simple things like changing small amounts of text, you can just make the edits and press save, but if you want to significantly change the look of your home page you might need to take multiple steps along the way. To avoid the mess of your clients seeing a "work in progress", OfferingTree has a way for you to work on an unpublished draft of your home page while you get it to look just right. Then when your draft is ready for primetime you can replace your live home page with the draft with a few button clicks!
To make a copy (duplicate) of your home page, go to the 'Pages' section of your admin site and in the home page row, press the 'Duplicate' button.

This brings up a modal where you can name your duplicated home page.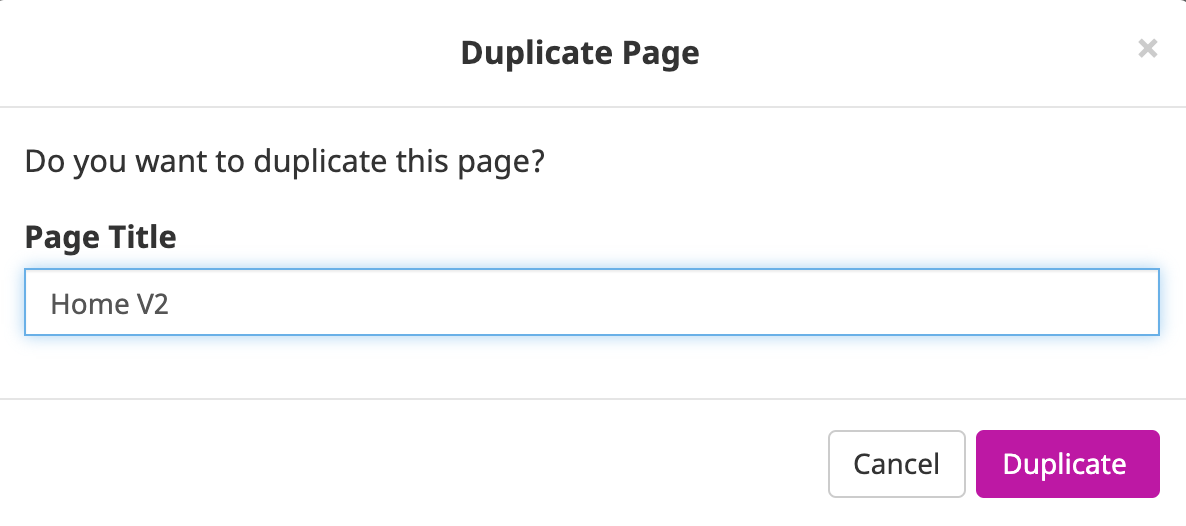 After pressing duplicate, you will see a new page added to your pages tree. It will be unpublished and an exact copy of your home page. It will not contain the header and footer, only the main content of the home page. Note, to edit your header and footer, you must edit the home page.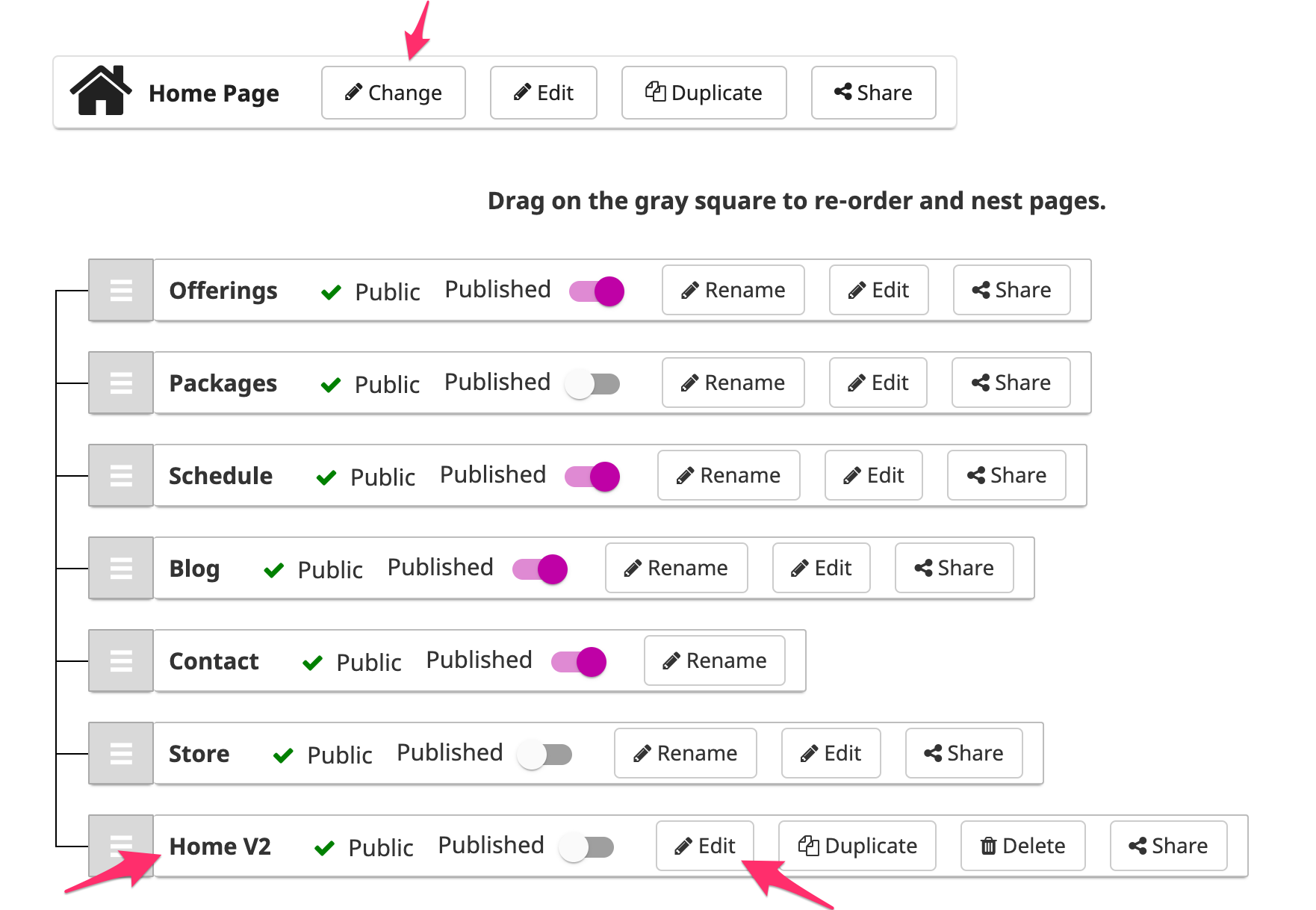 Edit your duplicated draft home page to your liking. When your new home page is ready to launch, press the 'Change' button in the home page row. This will bring up a list picker where you can select the custom page you would like to use as the new home page. After pressing 'Set new home page', your new home page is published automatically. The previous home page will be unpublished and copied to your pages list.

The duplicate home page feature makes it easy to work on your home page over time while not disturbing your published public home page.
P.S. Join our Facebook group and connect with other OfferingTree users to share questions, offer ideas and insights, and support each other towards a more thriving wellness business.