You can use a domain that you purchased on Cloudflare to point to your OfferingTree site. To do so, you will need to set up a CNAME record for your domain. Here are instructions from Cloudflare:
Login to your Cloudflare account
From the dropdown menu on the top left, select your domain.
Select the DNS settings tab.
Add the CNAME records with the following domain name customdomains.offeringtree.com. It must point to a fully qualified domain name.

Redirecting the naked domain
In addition to using www.<your domain> to point to your OfferingTree site, it is also advisable to redirect the main domain to the www version of your domain. This will allow users to type in your domain on a browser and automatically be redirected to www.<your domain>. To do this, you need to add a page rule redirecting <your domain>/* to https://www.<your domain>/$1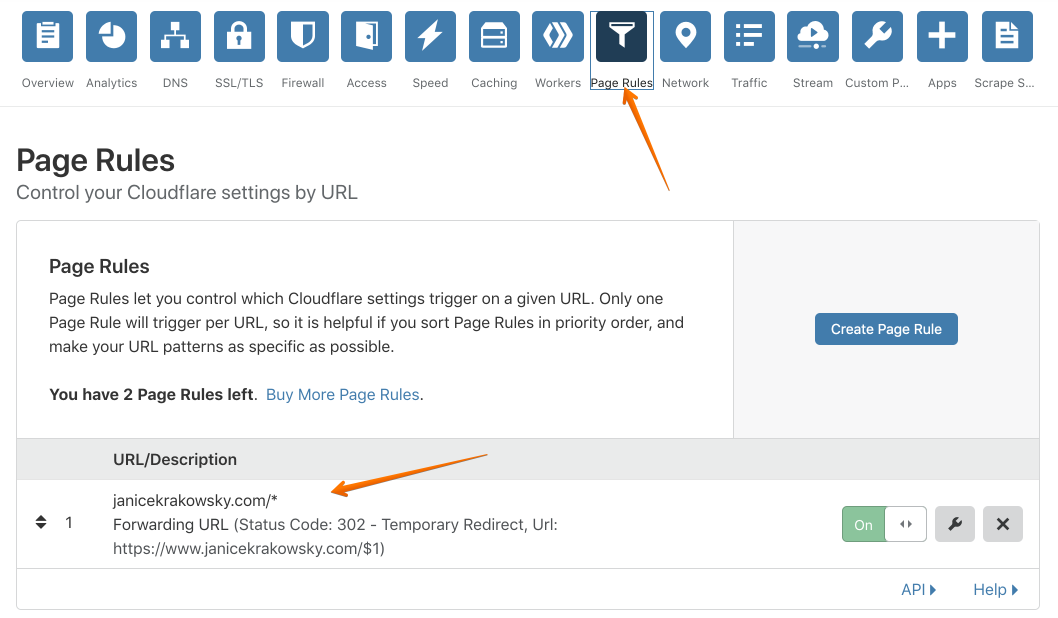 References
Cloudflare Community: https://community.cloudflare.com/t/how-do-i-add-a-cname-record/59