You can personalize your email marketing messages to include contact information for the recipients. To do this, you can use what we call "Merge Tags". These are little snippets of text that you include in your message or subject line, and we'll replace the snippet with the appropriate contact information.
For example, if you would like to address your contact by their first name, you would include the merge tag %FIRSTNAME% in your message where you would like their first name to appear. We'll then replace that with the actual first name of the contact. Here is a screenshot from composing a message: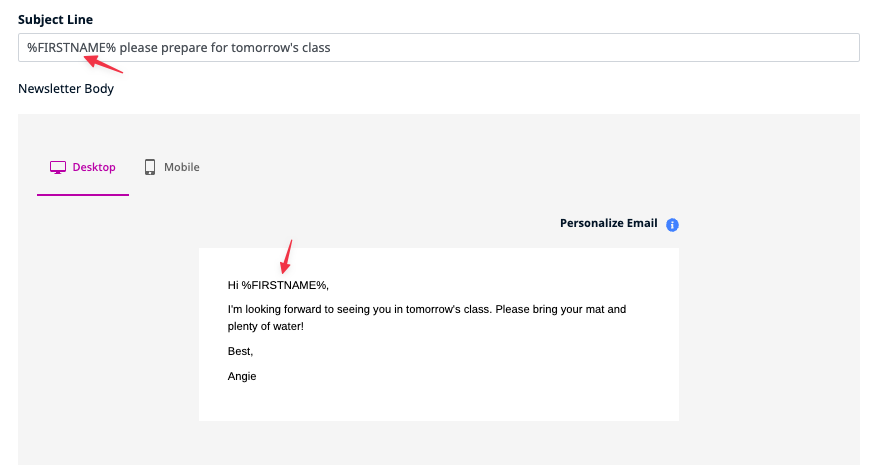 In the screenshot above, if the email was being sent to a contact name Charlie, the subject line would read "Charlie please prepare for tomorrow's class", and the message would begin with "Hi Charlie,".
The currently available merge tags are:
Recipient Tags
%FIRSTNAME% - The first name of the contact
%LASTNAME% - The last name of the contact
%FULLNAME% - The full name of the contact
%EMAIL% - The contact's email address
Your Website Tags
%SITEURL% - The full link to your site. eg: https://www.myyogastudio.com
%SITETITLE% - The title for your site
%SITEHOSTNAME% - The hostname for your site. eg: www.myyogastudio.com