If you want to send a message to one or more contacts that are not necessarily in the same class roster, you can do so from the "Contacts" page.
First, search for the person you would like to contact and check the box by their name. This will then highlight a button that allows you to send a message to the person selected.

You can continue to select more contacts and add them to your send list. Fill in the email content using the email page builder, described in this help article. When you are ready, press the "Send Message" button and you will be redirected to the message compose screen. From there, you can choose to send your message right away or schedule it for some time in the future.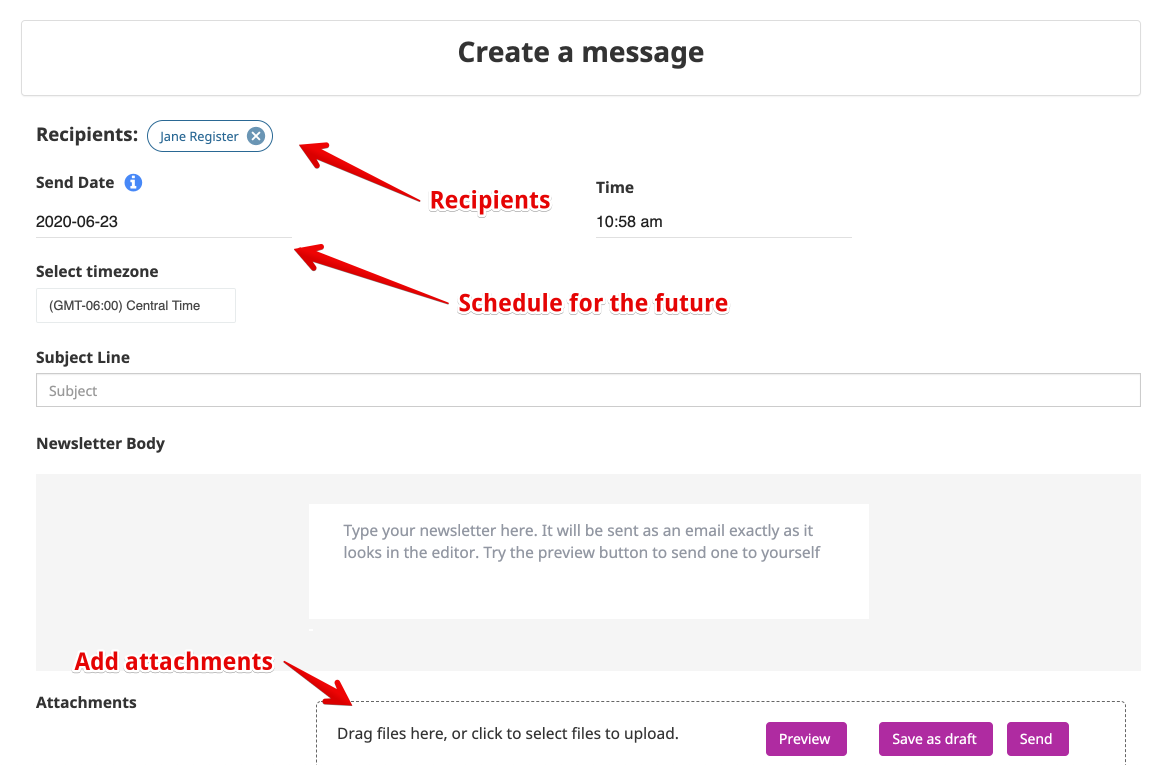 P.S. Join our Facebook group and connect with other OfferingTree users to share questions, offer ideas and insights, and support each other towards a more thriving wellness business.