Prior to March 2021, all clients that signed up for your classes, booked an appointment, or made a purchase on your OffreingTree site were automatically subscribed to your newsletters.
In March 2021, we pushed out an update that allows your clients to opt-in to your newsletters when they register for your classes or make a purchase on your site. This gives your clients the ability to skip being added to your newsletter mailing list.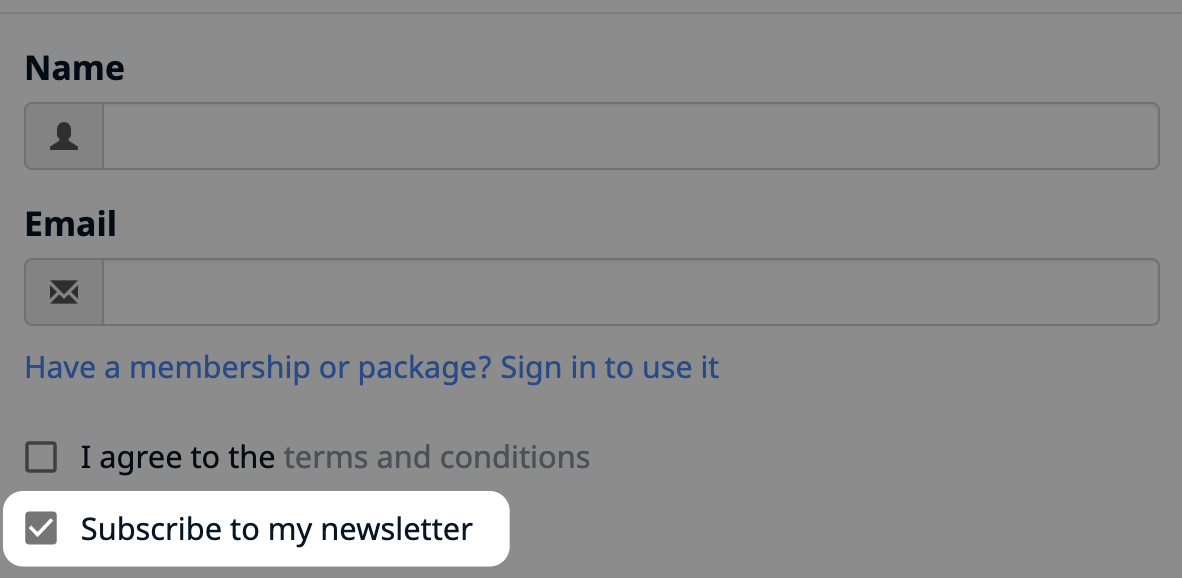 Clients that are signed in to their account while registering for classes, who have are already subscribed to your newsletter will not see the checkbox.
This checkbox will only show up if you have one of the lead generator settings turned on. If you do not use OfferingTree's newsletter feature, you can turn off this feature by checking "None" in the "Lead Generator Settings":

Choosing "None" for your lead generator setting will remove the ability for your clients to subscribe to your newsletter from your home page and will remove the checkbox from the purchase pop-ups on your site.
Additional Notes
Not subscribing to your newsletter does not prevent you from communicating with the client via the "Contacts" messaging or "Roster messaging" features. This only means that they are unsubscribed to newsletters that you send to all your clients
Leaving the opt-in checkbox unchecked when registering for a class does not unsubscribe the client if they were previously subscribed.