If you would like to limit the time window that people have to register for your events or event series, then this is the article for you!
When you are creating or editing your event or series, you'll notice the Show Additional Registration Settings button. If you press that, it will show a setting called Set registration window.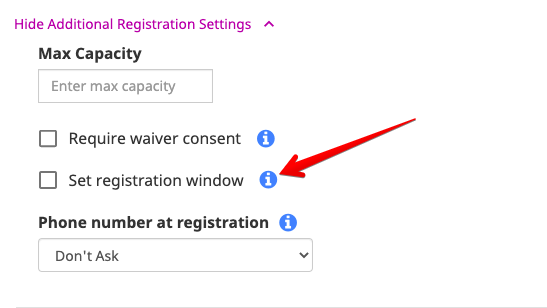 If you check the box, a pop-up will appear and you can configure your registration time window. The settings are slightly different for events and event series. We'll dive into the differences below.
Registration windows for events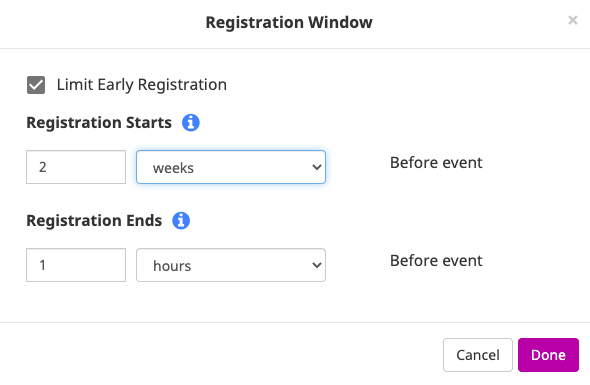 The above example shows that for this event, registration starts 2 weeks before the start of the event and ends 1 hour before the event begins. Limiting the start of registration is optional, so uncheck that box if you would rather not limit the start time of the registration.
Registration windows for event series

To set the registration window for an event series, simply press the calendar icons to set a date and time (in your local timezone) of the beginning and end of your registration window for the event series.
That's all for registration windows! We hope you enjoyed this help article.
P.S. Join our Facebook group and connect with other OfferingTree users to share questions, offer ideas and insights, and support each other towards a more thriving wellness business.