Create a Google Analytics Property
To get started with Google Analytics, you will need to create an account at google.com/analytics. Please review the Google Analytics help page to get started.
Next, you will need to create a Google Analytics 4 property for your website. Please review this article in order to set this up and add a data stream for a website. At the end of this process, you will have a new Google Analytics Measurement ID for your analytics property. This will look something like G-XXXXXXXX.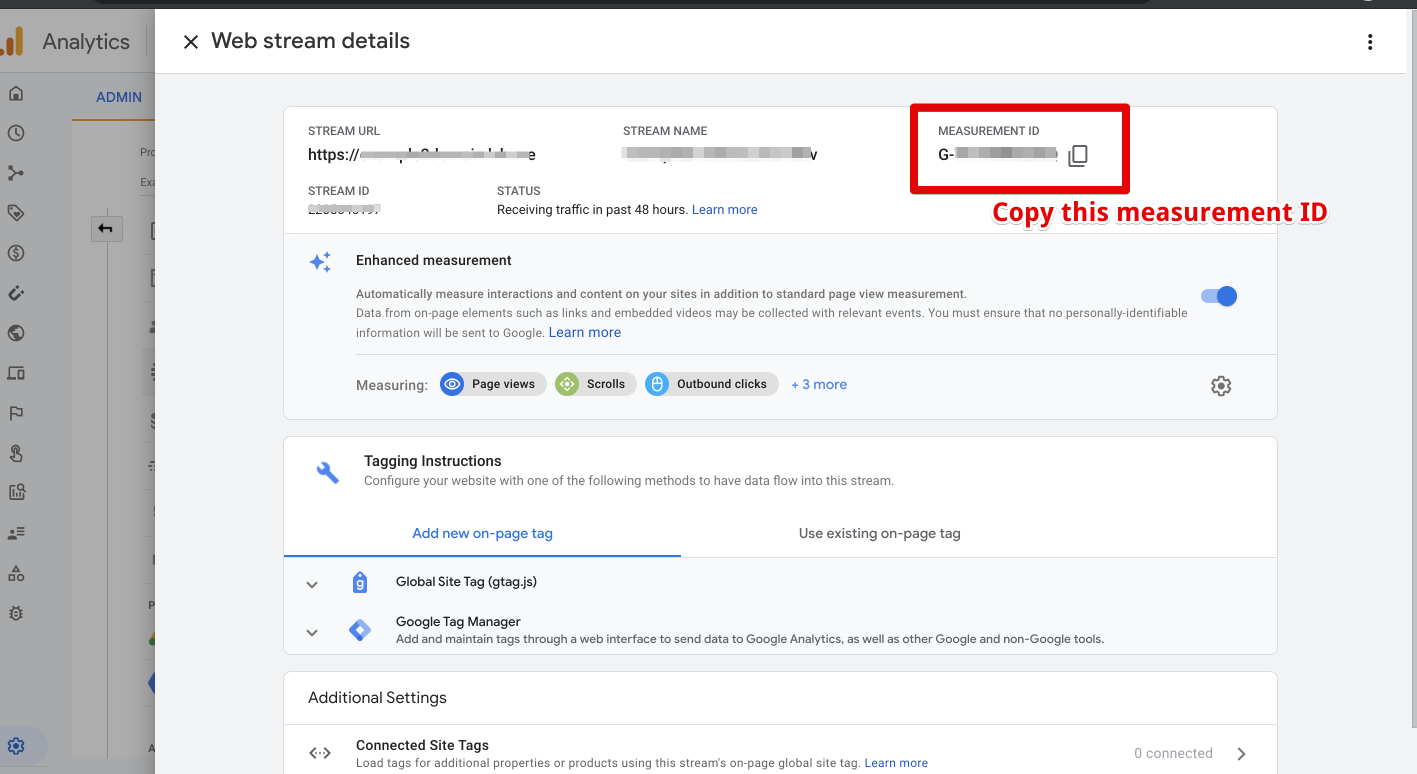 Add the Google Analytics Measurement ID to your OfferingTree Site
On your OfferingTree site, navigate to the "Site Settings" section and add a new "Google Analytics Measurement ID". Give it a name and paste the measurement ID you copied from the step above. Click "Save" to save this setting.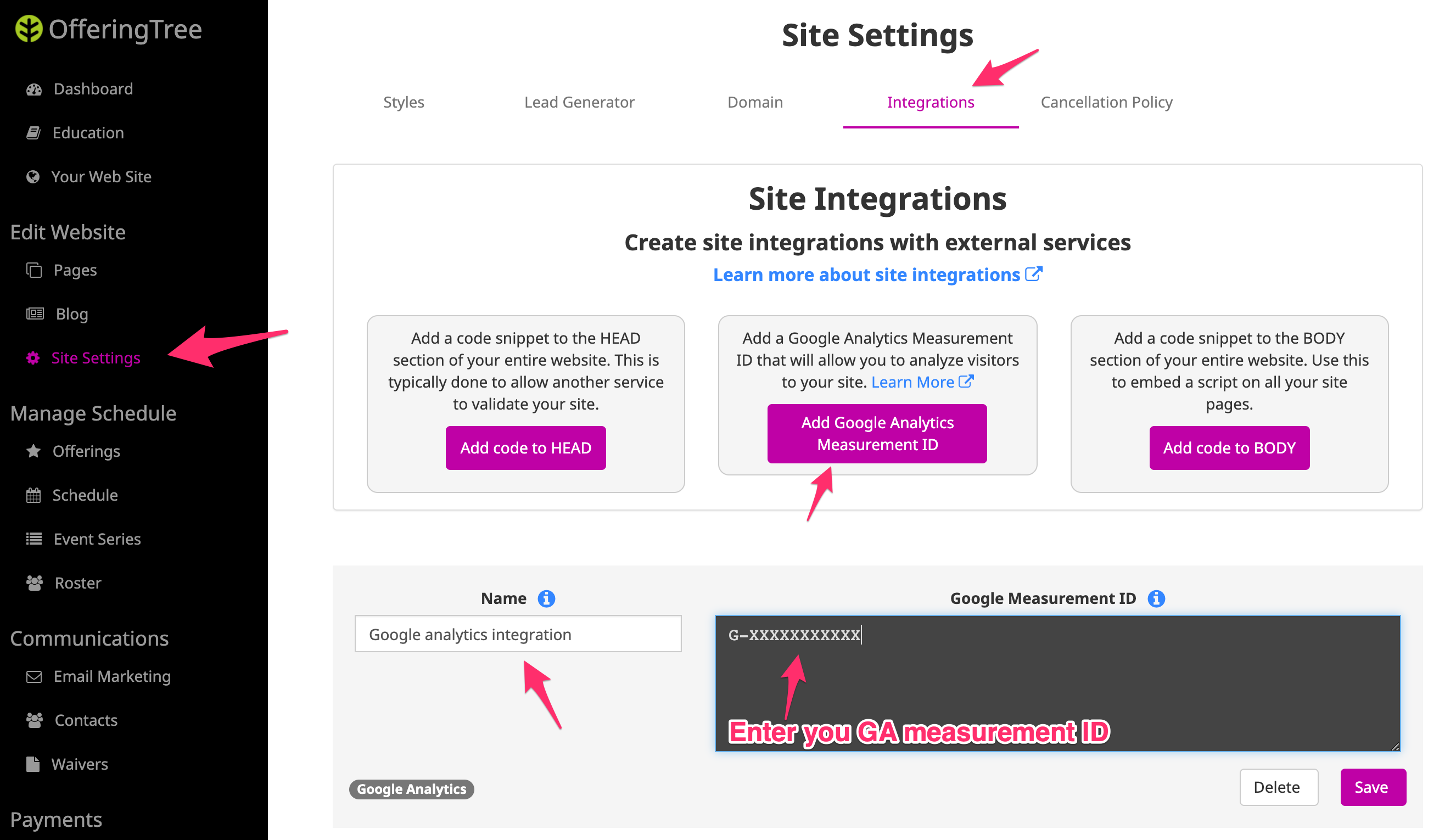 To test whether the integration was successfully applied, you can use Google's tag assistant website: https://tagassistant.google.com/ . Enter the your URL and the tag assistant will display whether it is set up correctly or not.
Now when you refresh your website, it will start sending data to your Google Analytics account. You can verify this by going to the "Realtime" section of your Google Analytics account: