Testimonials play a crucial role in showcasing the value and credibility of your studio to potential clients. By incorporating testimonials within your site, you can enhance trust, encourage adoption, and attract new customers.
Below you'll find a quick video guide that will walk you through the process step-by-step. This tutorial is designed to help you easily modify your testimonials to fit your specific needs and preferences.
We've prepared a step-by-step guide to assist you in effortlessly editing and customizing a testimonial block. Each step is accompanied by helpful screenshots, ensuring that you have a clear visual reference throughout the process.
1. If you don't already have this on your page, press any of the plus buttons on any of the blocks on your home page.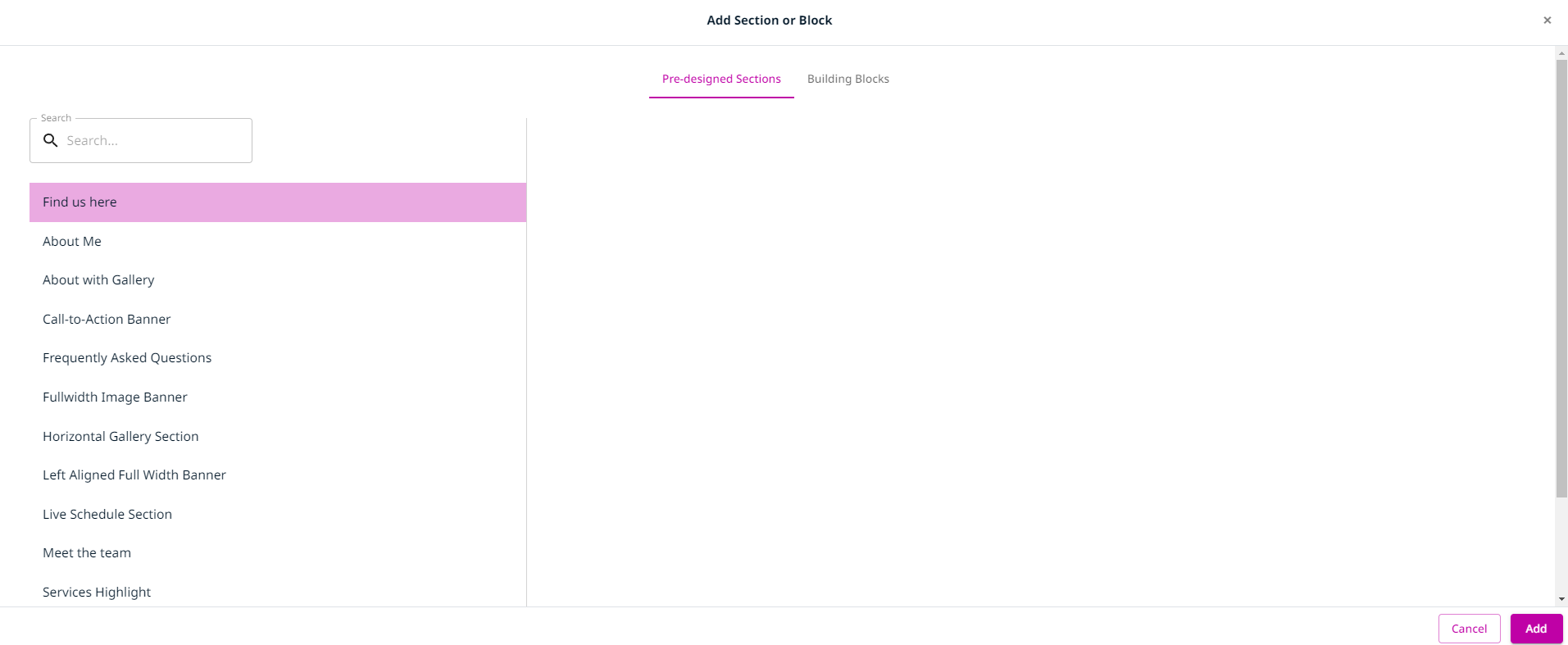 2. Scroll down to see the testimonial section under Predesigned Sections. Click on it.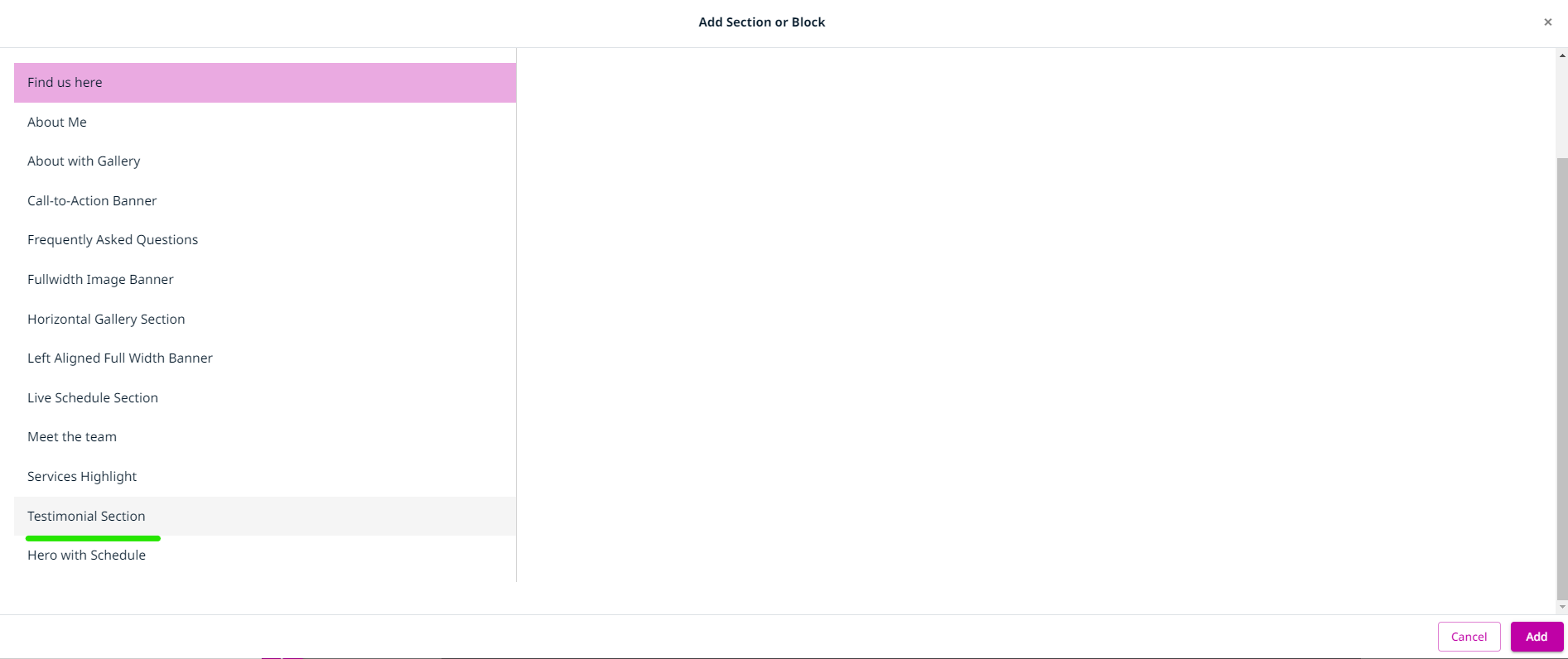 3. Press add.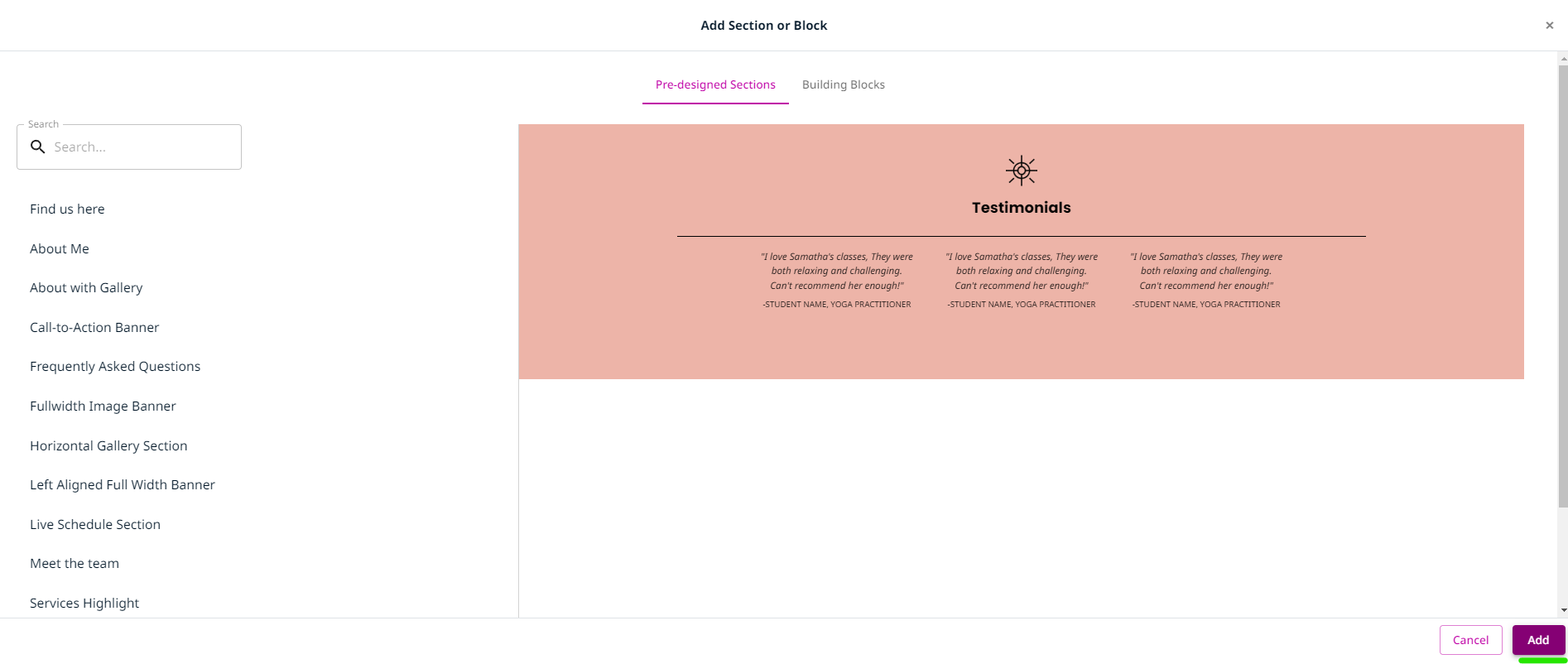 4. If you want to change the name, you can click on the word "Testimonials" and type what you prefer.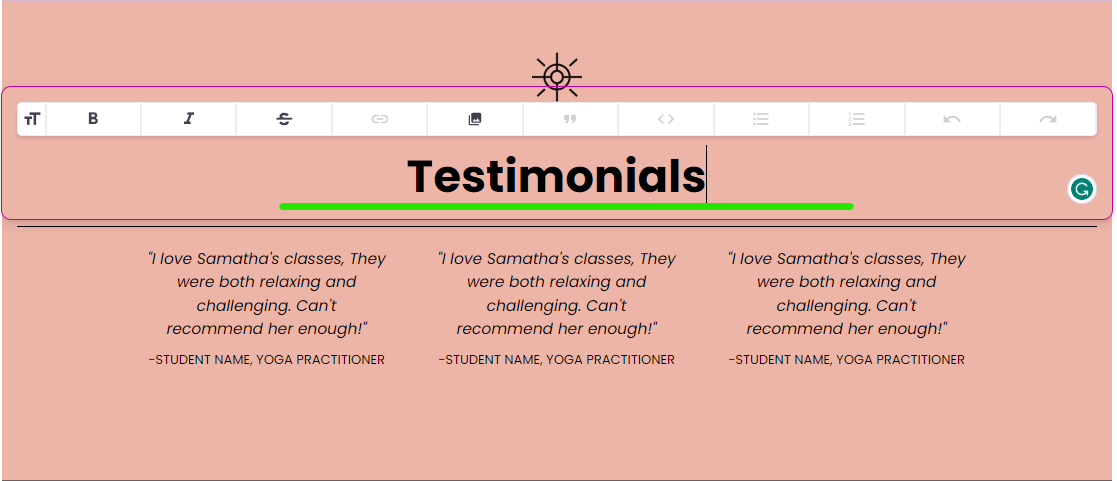 5. To edit the other content in this block, press the edit/pen icon.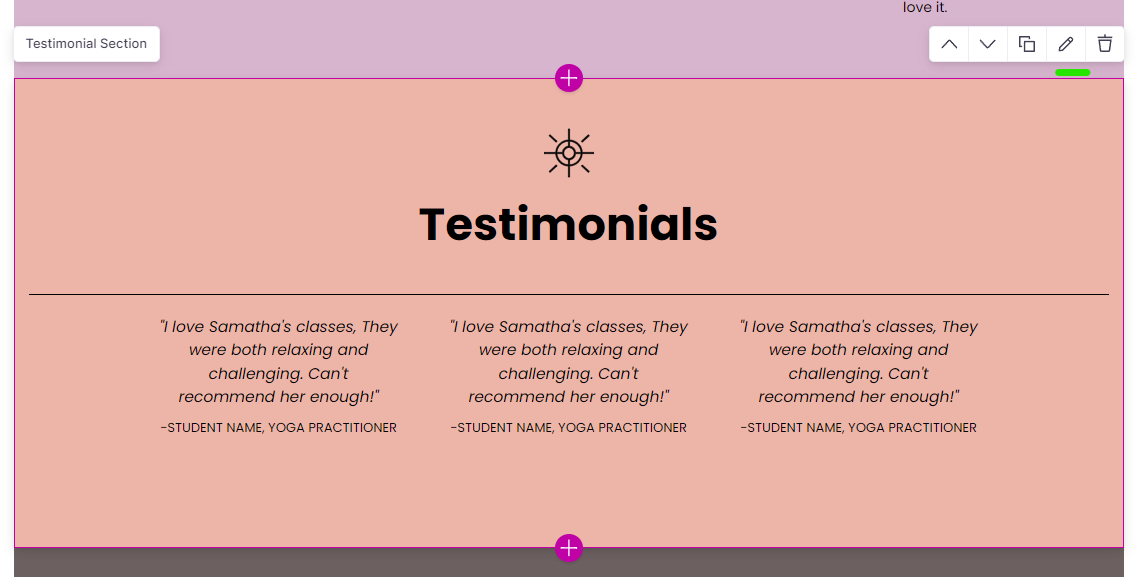 6. You'll see different settings like the testimonials, you can edit the student name, and testimonial, and add more people to it.
Note: On a public page, if you have more than 3 it will show on a slider mode.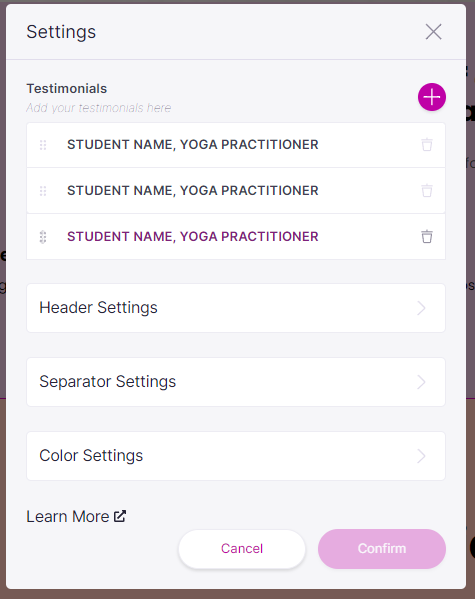 7. You can edit the Header Settings. Choose your preferred Font, font size and block style where you can customize it based on your preference.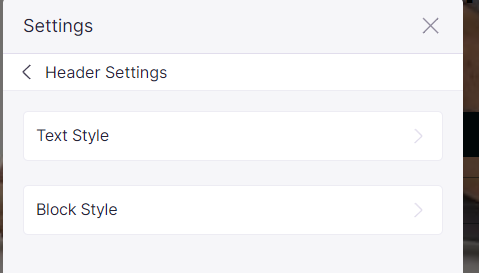 Text Style
Block Style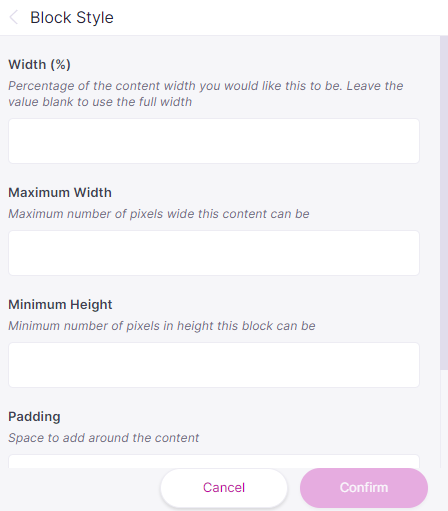 8. You can also choose a separator and change its icon by going to separator settings.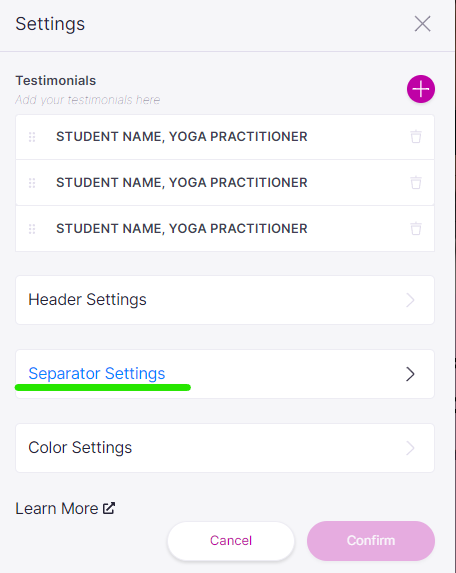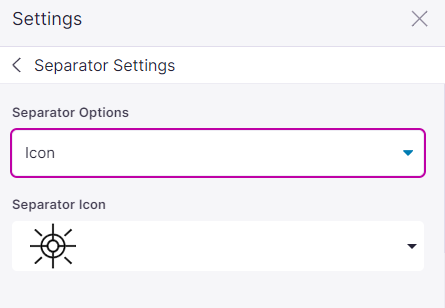 9. Lastly, set the color of your testimonial based on your preference through the color settings.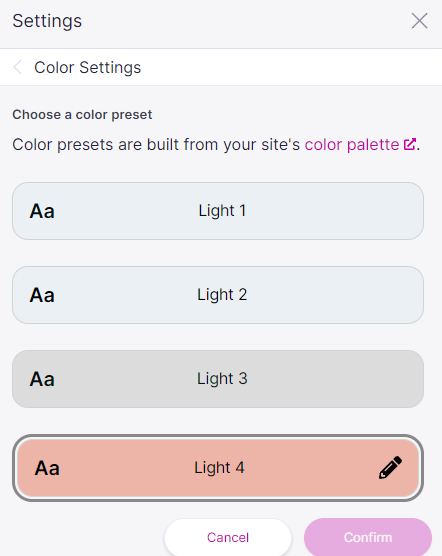 Once you're satisfied with the result, you can confirm and save. Verify that the testimonial is displaying correctly on the designated page(s) within your website.
ALTERNATIVELY...

You can display testimonials on your site in lots of different ways. Here is an example of how you can set them up in a few minutes on your site. If you'd like a simple service that does this for you, then you might try: https://www.powr.io/plugins/testimonial-slider/standalone. It allows you to create a free testimonial slider and you can then use OfferingTree's "integration" feature to embed it on your homepage or somewhere else. (below are the steps to do that)


Step 1: create your free account and set your content up at powr.io (using the above link). The free account lets you have 3 free testimonials. Once you've set up your design, content, etc., then you can hit "Publish" in the upper right.
​​
​
Step 2: Copy the "embed" code that powr.io gives you by clicking on "Embed Code" and then "Copy Code"
​
Step 3: Edit the page into which you want to place the testimonial (home page included) and add a code block as detailed in these instructions.
Step 4: Create your new "testimonial_slider" and then paste in the embed code you got from powr.io in Step 2 above into the "Integration Code" box and then hit "save"
​
Save the page and verify on your public site that the testimonial appear.