Google Docs allows you to create an embeddable view of your Docs, Sheets, Slides or Forms that you can publish on your OfferingTree site. First, you will need to get the embed code for your Google Doc. Follow the instructions on Google's help page to do this. Copy the code that is provided.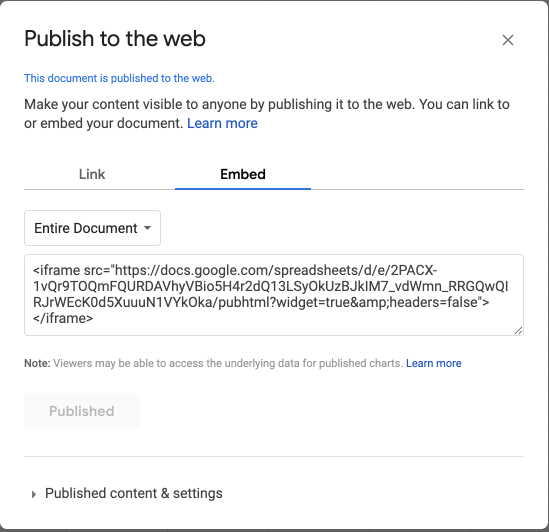 Next, you'll need to embed the doc on your OfferingTree website. If you would like to do this on a new page, create a new page for your site and fill in the content for your page. Add a code block following these instructions.
Create a new integration and give it a name and paste the code that you copied from Google and hit "Save". Select this integration for the page and publish the page.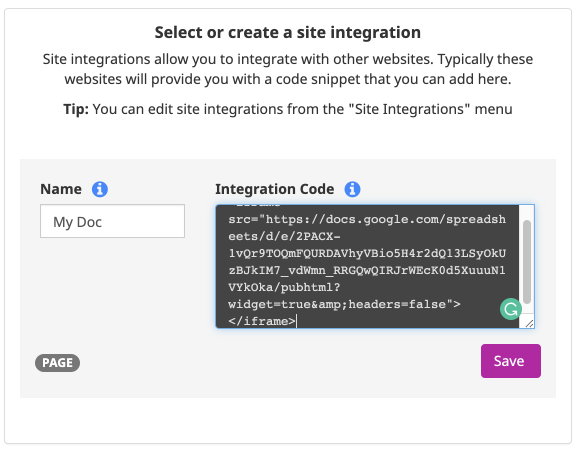 Your Google Doc will now be visible on your OfferingTree site and will update automatically when you update your doc.