Refunding a Membership Payment
You can fully refund a membership payment from the membership detail page. To do this first view the details of a created membership:

Next, view the details of the client's purchased membership: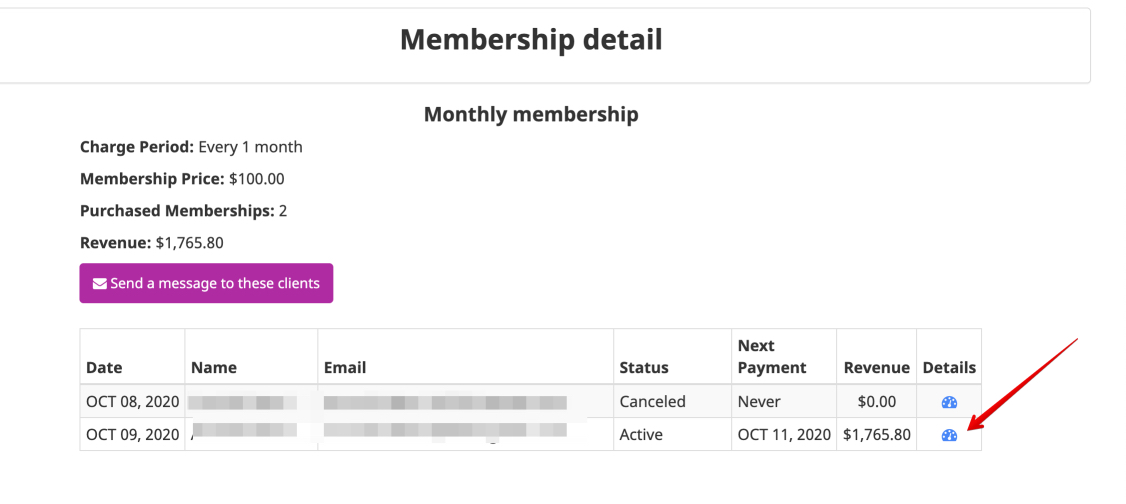 Once you are on the page, you can view all the payments made toward the membership and refund any payments.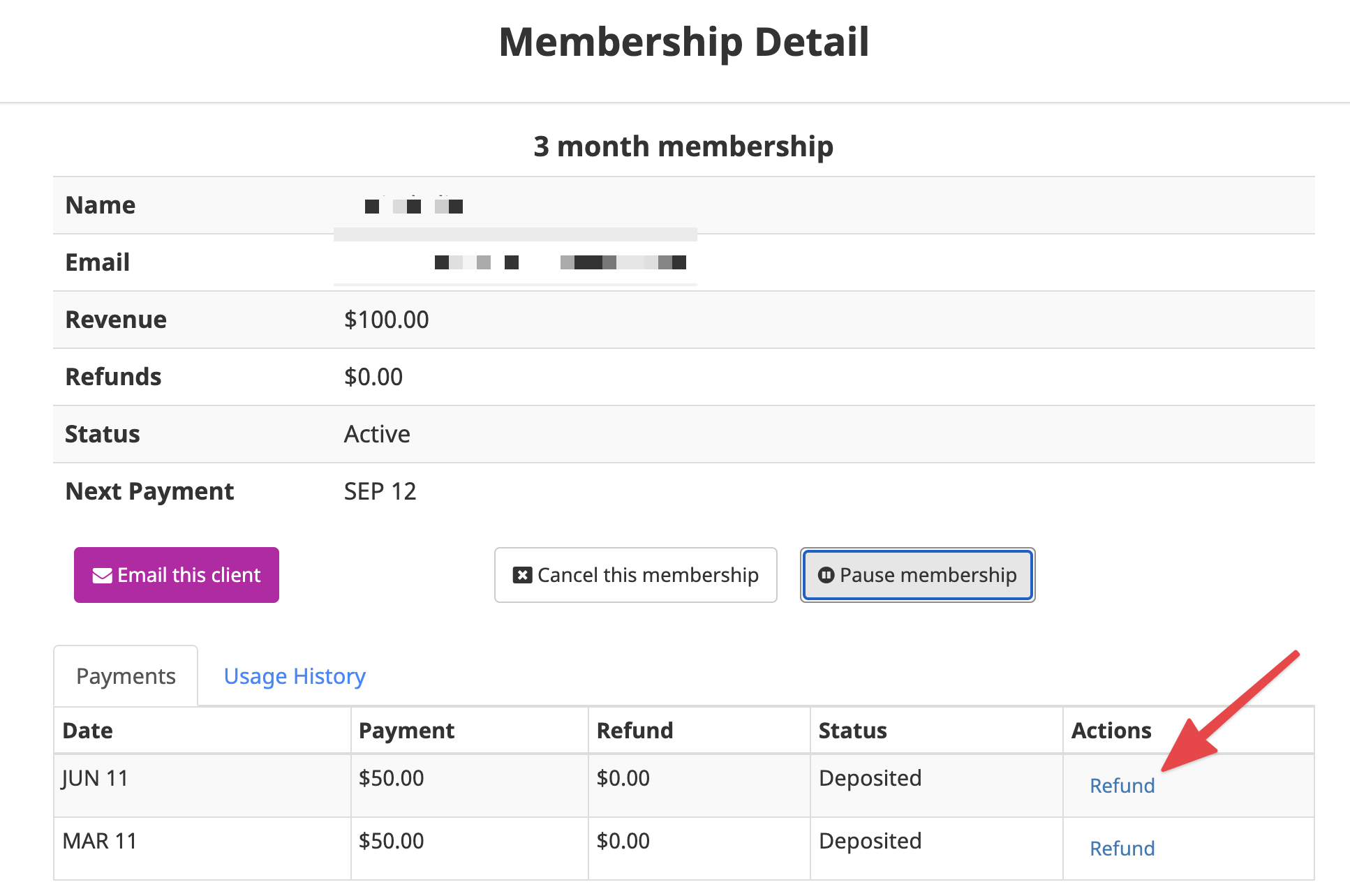 If you would like to offer a partial refund instead of a full refund, you can do so directly from your Stripe payment dashboard by following this help article from Stripe.
Canceling a Membership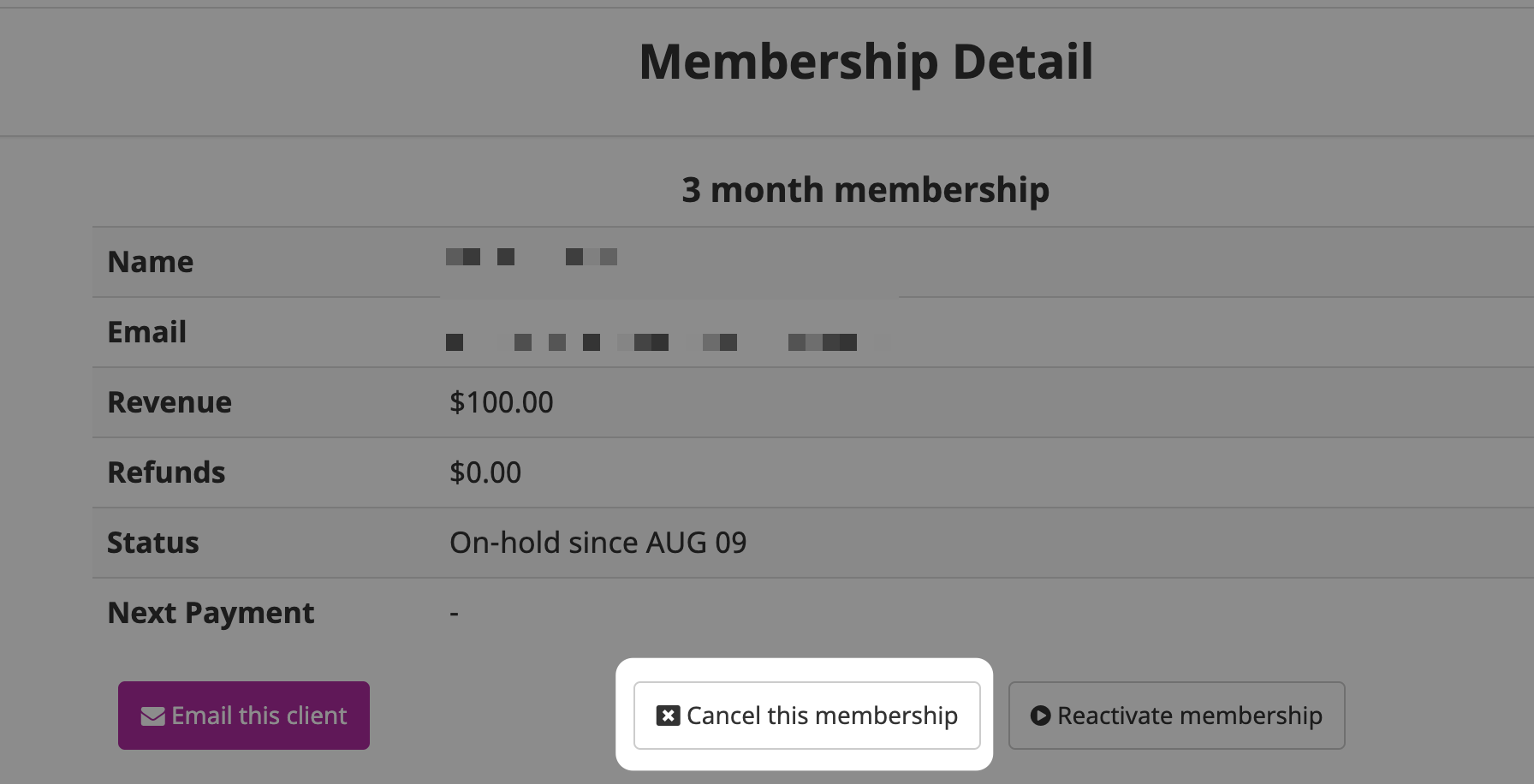 Another action you can take from the membership detail page is to cancel a membership. This will cancel any future payments for the membership and is effective immediately. When canceling the membership you will have the option to cancel any bookings that the client has already registered for using the membership (beyond the date of expiry of the membership).
A client also has the option to cancel their own membership. When a client cancels their membership, all future registrations (beyond the membership expiration date) will automatically be canceled as well.