To view memberships that have been purchased, go to the "Packages/Memberships" page under "Payments" and switch to the "Membership" tab. Press the "Details" icon in the corresponding row of the membership you want to view.

Once you press the "Details" icon, you can see the details of how many memberships were purchased, and message the clients that have purchased the membership.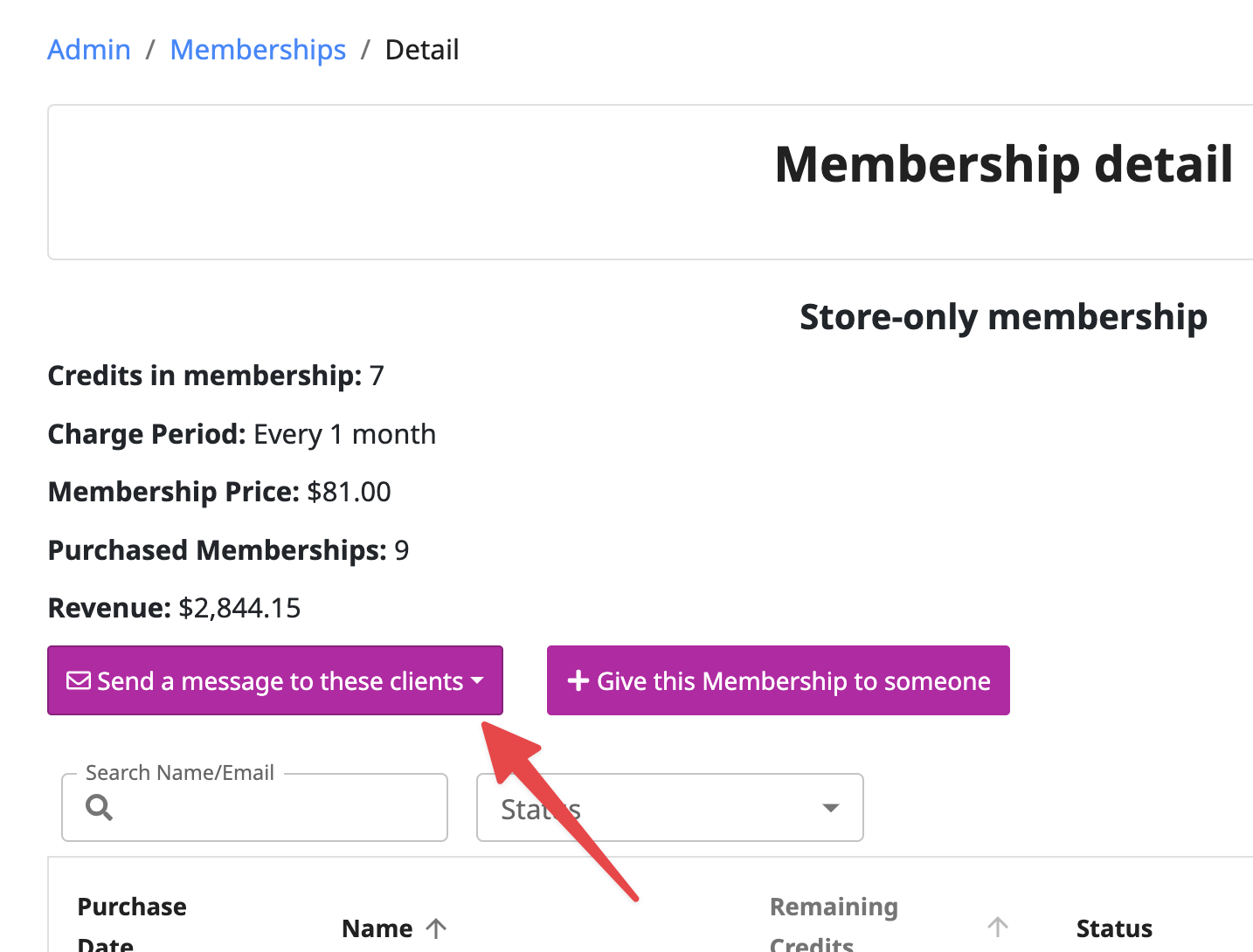 You will have the option to send a message to:
Everyone that has purchased the membership
Everyone that has an active membership
Everyone with a membership that hasn't expired (including those whose memberships are on-hold)
You will then be taken to the messaging page with the names of these clients pre-filled. You then have the option to add more clients or remove some from the list before sending out your message.
P.S. Join our Facebook group and connect with other OfferingTree users to share questions, offer ideas and insights, and support each other towards a more thriving wellness business.