Once you have setup payment processing it is straight forward to add payments to your classes, workshops or one on one appointments. You can accept payments for in-person events and for online events.
When creating an event, adding an event to a series, or setting up an offering with appointments, you will be presented with a checkbox to "Accept online payments". Checking this checkbox will enable online payments for the event and show additional options below the checkbox. See below.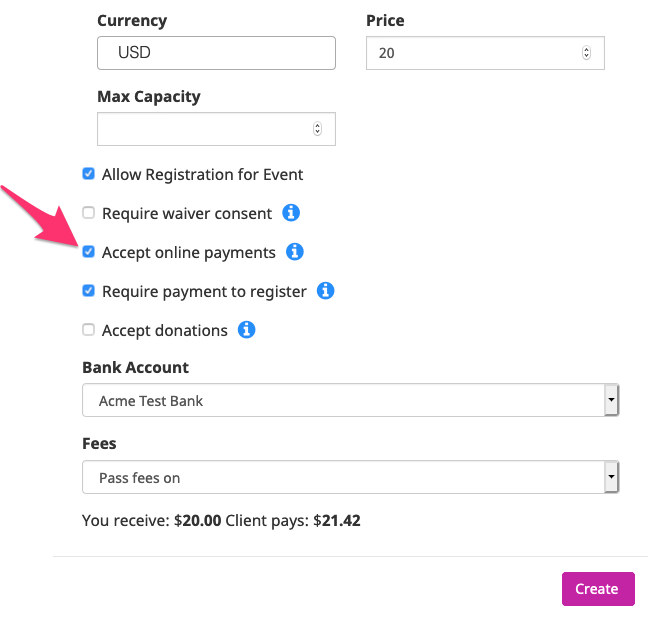 The next checkbox "Require payment to register" will determine whether your students must pay for the event when registering or make it optional to pay for the event while registering.
When the "Accept donations" checkbox is checked, your event becomes a donation event, meaning that your students/clients can choose the amount to pay when registering. They can choose not to donate and register without payment if this option is selected.
Once you decide to accept online payments, you must choose which payment processor will be used. Most people will have only one, either connecting a bank account or connecting to Stripe.
Finally, you have control over how the fees are paid. You can either pass the fees on to the registrant of the class or absorb them yourself. Choose whatever works best for you.
P.S. Join our Facebook group and connect with other OfferingTree users to share questions, offer ideas and insights, and support each other towards a more thriving wellness business.