You can add staff members to your account on our Studio Lite and Studio Plans. With staff members you can assign them to events and classes, view which events and classes they are leading by filtering for them on the Roster page, and you can invite them to log in with their own username and password so they can access parts of your admin backend to check-in registrations as well as manage registrations and events. There will be more permissions and levels of access coming in the future.
The first step to adding staff is to create roles that give them access to your site. Roles are permissions that grant the staff access to parts of your website allowing them to do specific tasks. To create a role, go to the Staff menu item and then press "Mange Roles" button on top. Then press "Create Role" to bring up the role creation screen.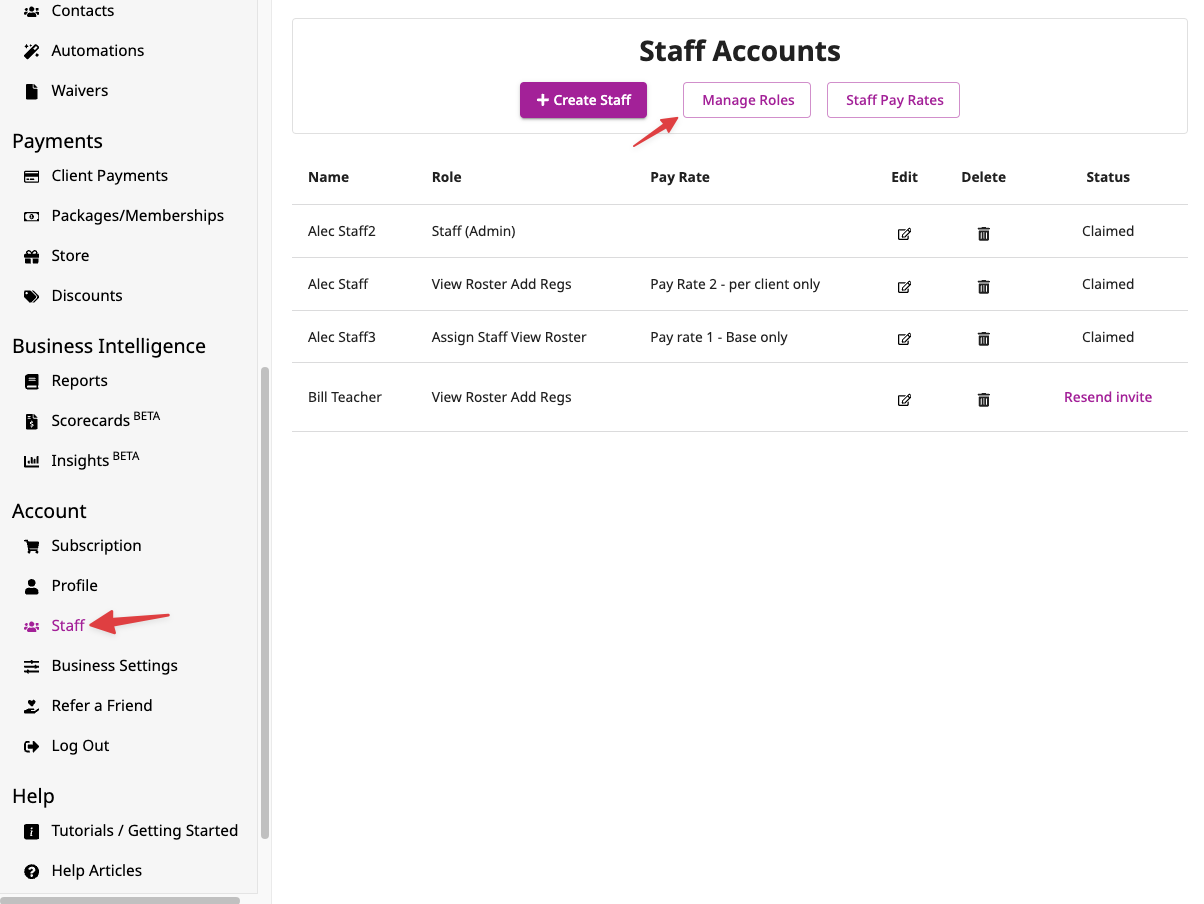 Turn on the switch that provides each access to the role. The different role permissions are:
Owner - this gives the role holder access to everything. The owner will also get all the email notifications that the primary account holder receives
Admin - this gives the role holder access to change the website and schedule. They cannot see the financial information
Assign alternate/substitute staff to their events
Add registrations to their own events
View their own roster and check in - this is the minimal access permission
Access the Point-of-Sale - can use the software and hardware credit card read
Access studio reports and insights - can see all the business financial reports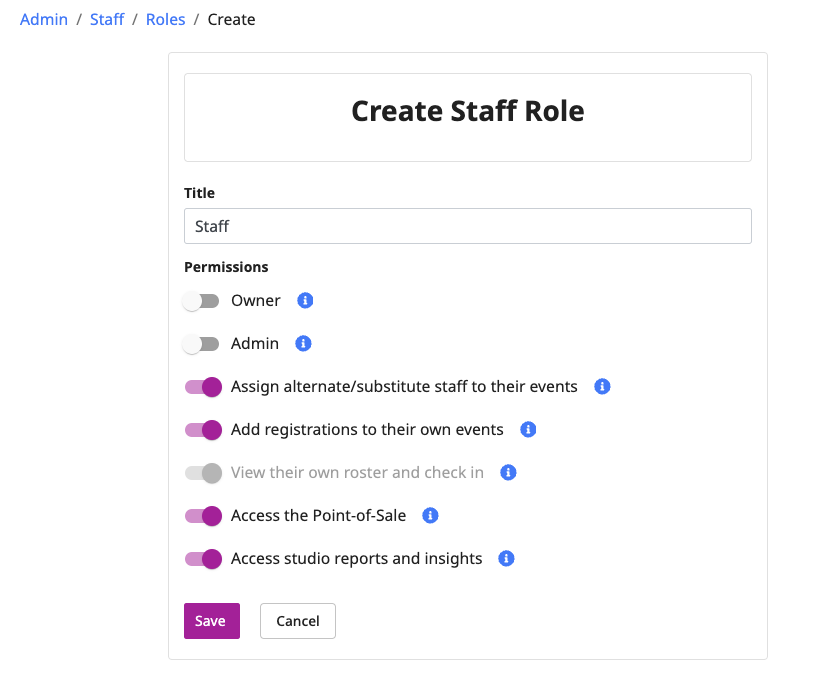 Once the roles have been created, you can create staff members and invite them to your admin site. The staff member will get an email invitation and can create their own login to your admin pages. Based on the role you give them, they will have access to certain sections of your admin site. You can also assign them a pay rate that is used in payroll reporting (see Staff Pay Reporting).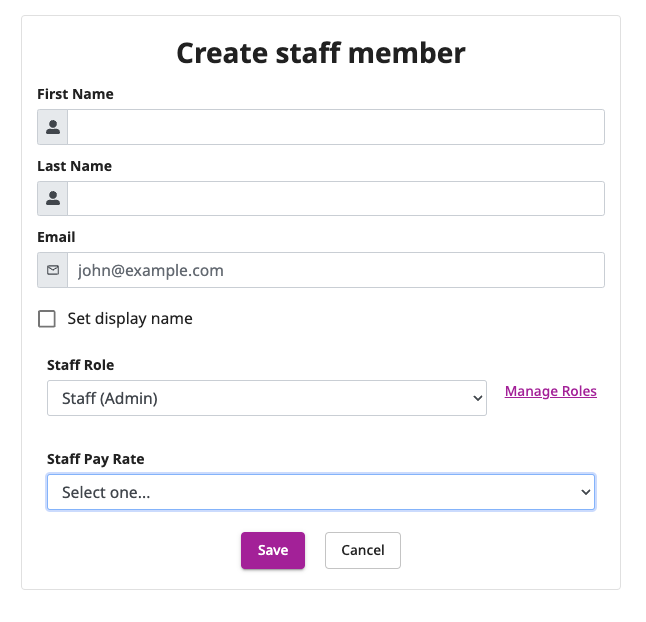 Once your staff have been created you can assign them to your schedule offerings, to your appointment offerings.
P.S. Join our Facebook group and connect with other OfferingTree users to share questions, offer ideas and insights, and support each other towards a more thriving wellness business.