The ability to take and organize notes for your clients can be a powerful tool in offering a more personal touch. It can also be critically important to keep track of important details about your clients so you can offer the service they need.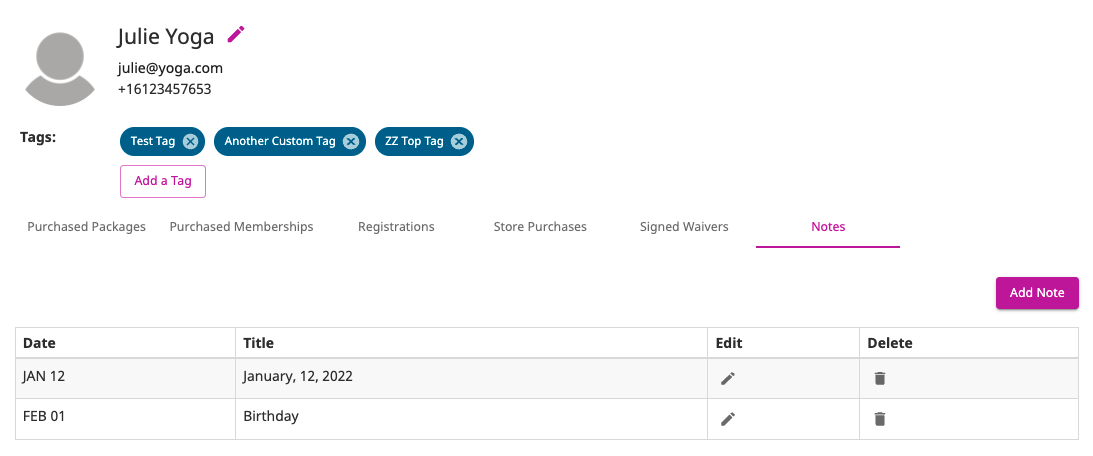 To get started, head over to the Contacts page on your admin portal and click on the client or contact you wish to add a note for. You'll be taken to the client detail page where you can see an overview of your client and how they've interacted with you. In the last tab, you'll see Notes. Click on the Notes tab to see all the notes you currently have for a client or press the Add Note button to add a new note.
Check out the video below for a quick walk-through.