This article shows you how to customize how your site visitors subscribe to your email list. You can choose between a fixed 'Subscribe' button on the top of your site or an automatic pop-up that displays after the user has been on your site for a few seconds.
To change the text or hide the subscribe button on your website header, go to the 'Pages' section of your admin site, edit your home page and click on the 'Header Settings' button in the left edit pane.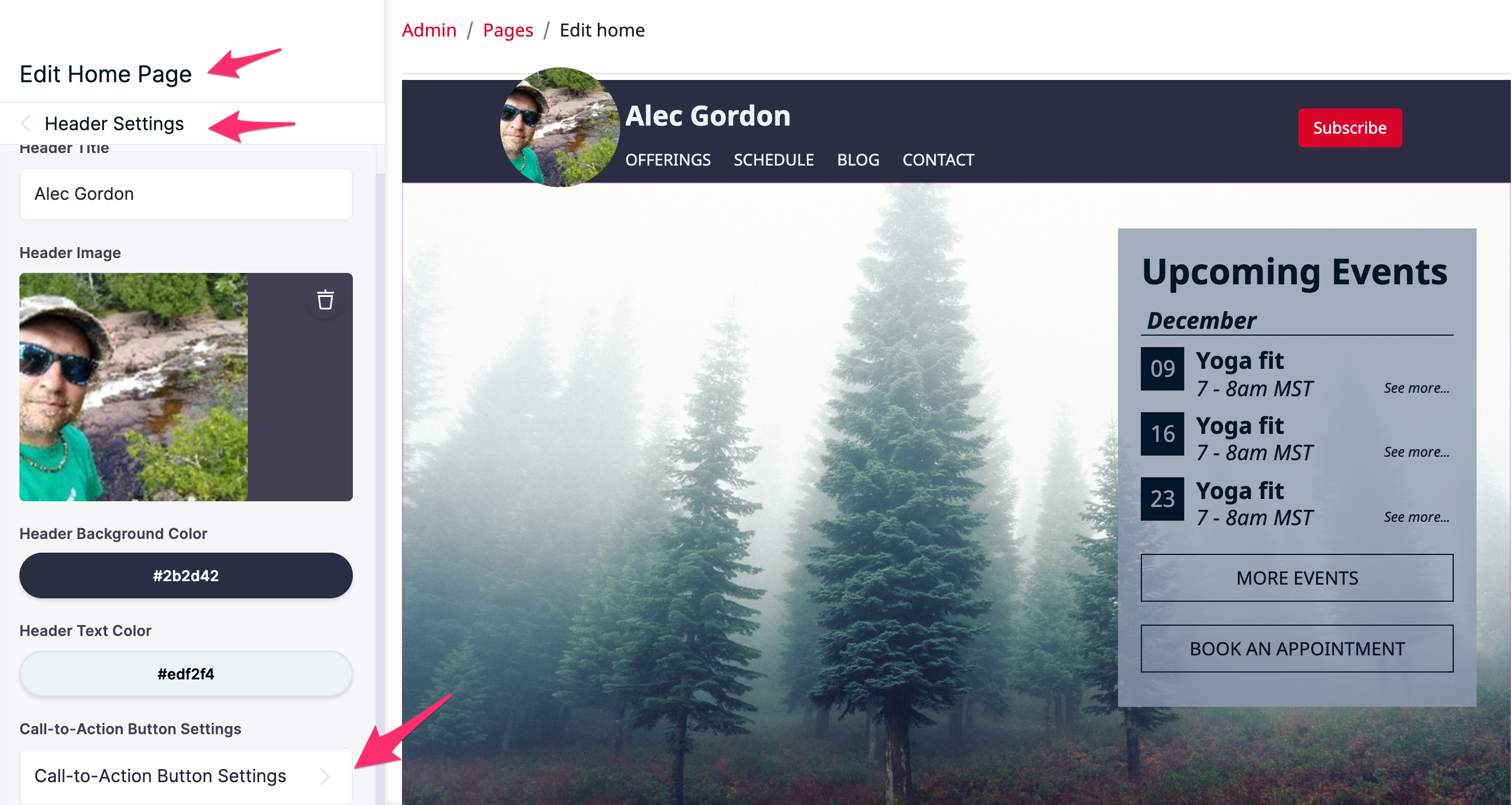 Look for the 'Call-to-Action Button Settings in the left panel. This brings up the settings to edit or hide the call to action button in the header. You can also customize the colors and text of the action button.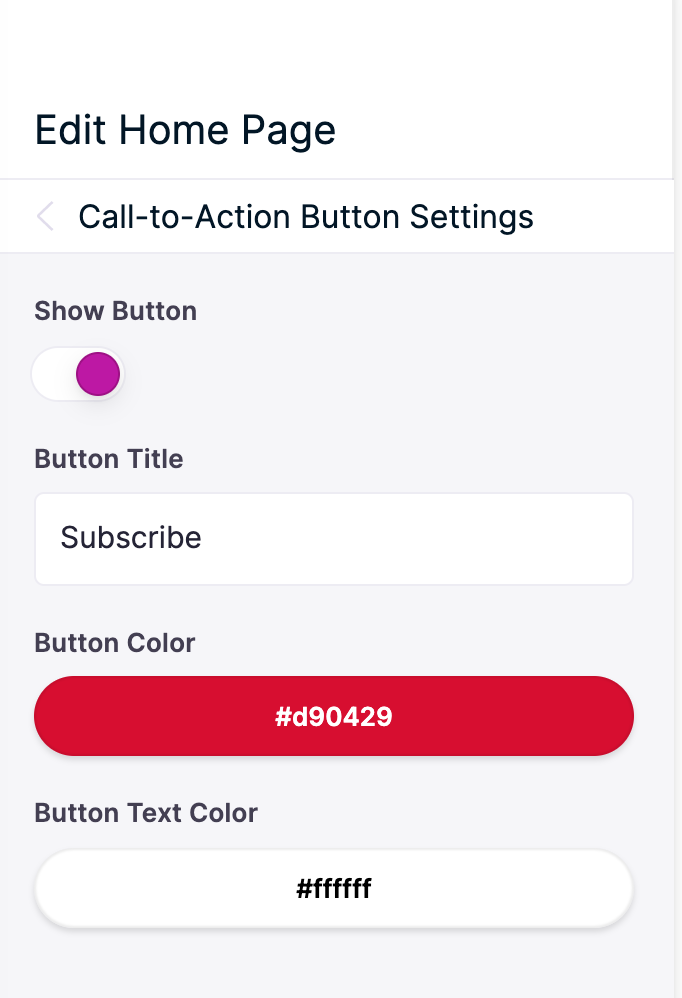 To edit the lead generator popup and to set whether new clients are added to your newsletter, you will need to navigate to the "Site Settings" page and select "Lead Generator Settings":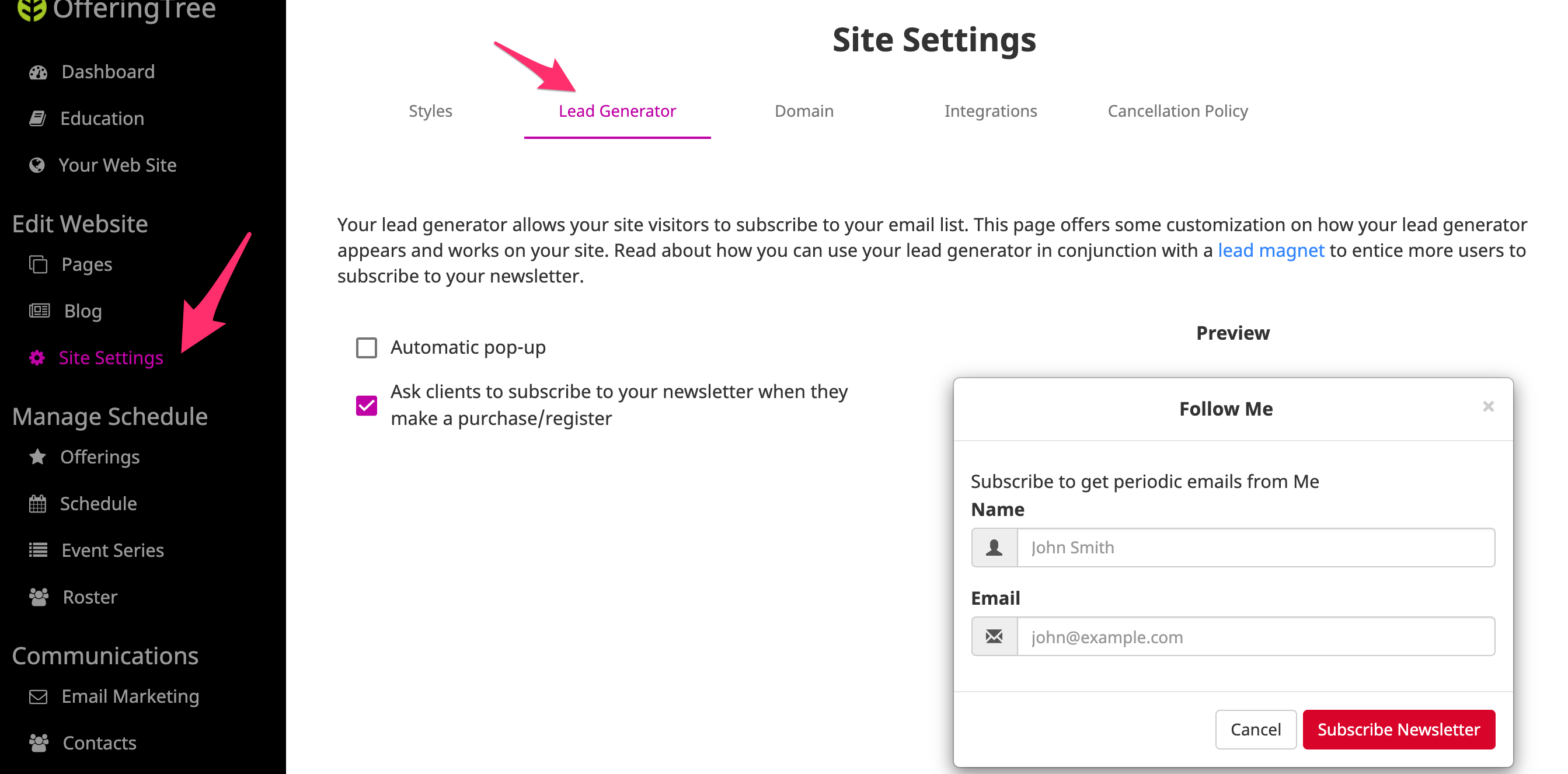 From here, you can choose to turn on an automatic pop-up that shows up a few seconds after someone loads your site. If you select the "Automatic pop-up" option, users will see the newsletter subscribe popup after the selected time delay. If they dismiss the pop-up, they may not see it again until the next time they visit your site. Next, you can change the title of the lead generator form as well as the content of the form for your lead magnet. As you edit the form settings you can see what the popup will look like as you make changes.
After your lead generator settings have been set, you can set up an automated email to be sent when someone fills out your lead generator form. Please see this article.
P.S. Join our Facebook group and connect with other OfferingTree users to share questions, offer ideas and insights, and support each other towards a more thriving wellness business.