You can embed OfferingTree's powerful appointments scheduler into an existing website. This allows you to manage your own site and customize it as you wish without having to manage the scheduling and payment of one on one bookings. It's all done through OfferingTree!
To embed your one on one appointments, go to your admin Offerings page and click to edit an existing offering that has appointment. You can see which offerings accept appointments by looking at the appointments column in the table. There will be a check mark if your offering accepts appointments. To learn how to add and manage appointments, please read our help article Appointment Based Bookings.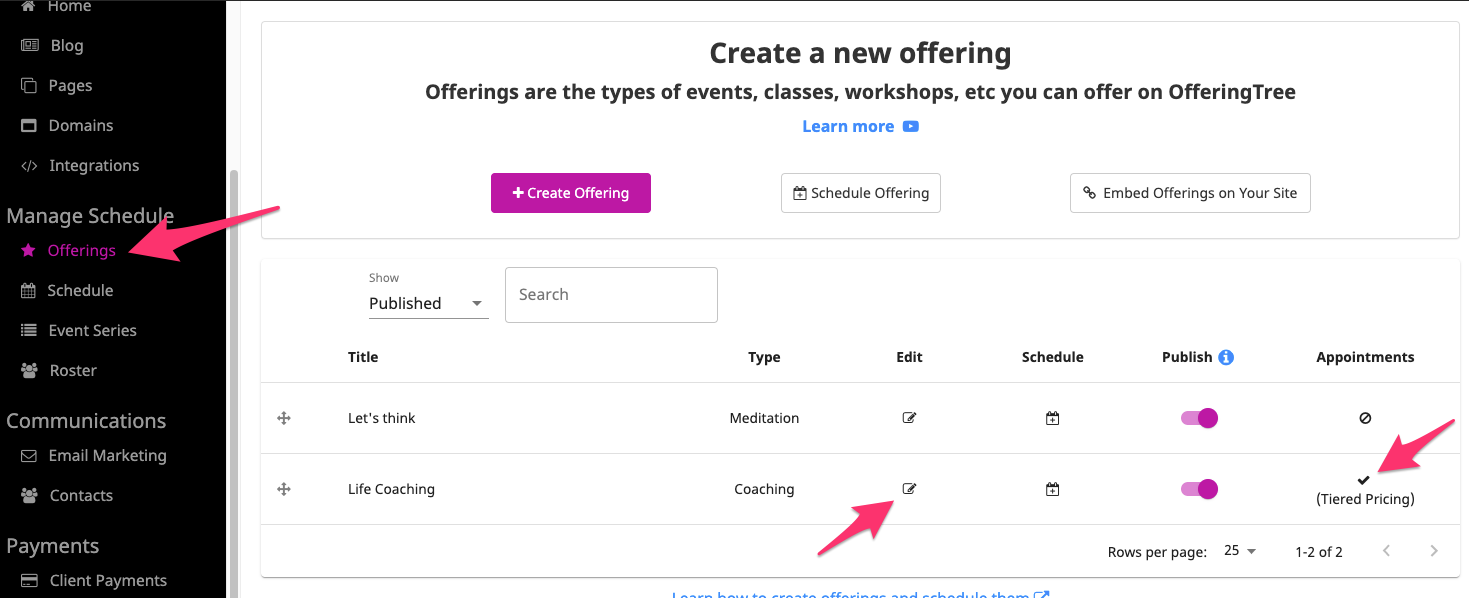 Edit your appointment information. That bring ups a modal window and near the top you will see a button called "Embed appointment on your site". See below.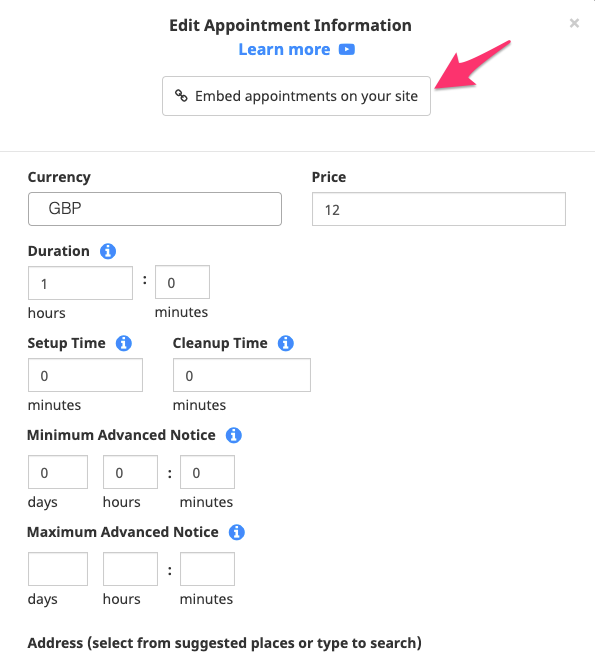 This will bring up another window that provides instructions on how to embed your appointment. Click on the "Copy to Clipboard" button to copy the code snippet. Add this code snippet to your website where you want the appointment booking page to show.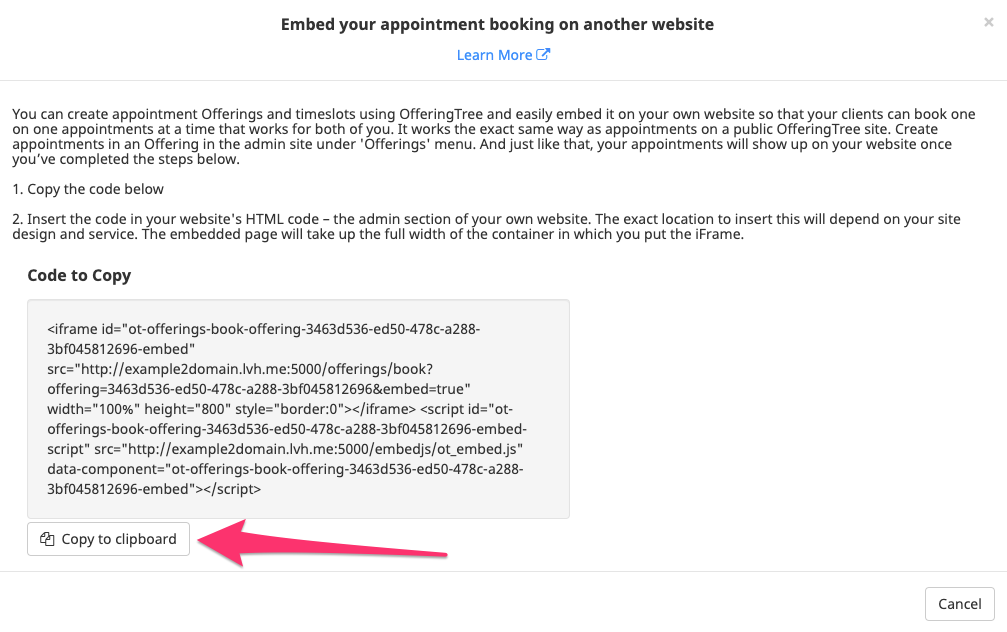 Each website provider has different ways to embed content. So please refer to the documentation of your website provider for instructions on this. We've linked to a few popular ones below:
P.S. Join our Facebook group and connect with other OfferingTree users to share questions, offer ideas and insights, and support each other towards a more thriving wellness business.