OfferingTree provides you with your own website that has everything you need to run a successful wellness business. However, you may already have a website you're happy with or prefer another website platform but would still like help with selling memberships and packages as well as all the other great scheduling, registration and client communication tools OfferingTree provides. For this case, OfferingTree provides a way to embed parts of the OfferingTree service into your existing website.
The Packages feature allows you to package any number of your Offerings and set the number of redeemable credits at the price of your choosing. Your clients can then purchase a package and redeem credits for future classes or appointments. You can embed this feature on your existing website. To do so, go to the "Packages" section of your OfferingTree admin site and press the "Embed this on your site" button.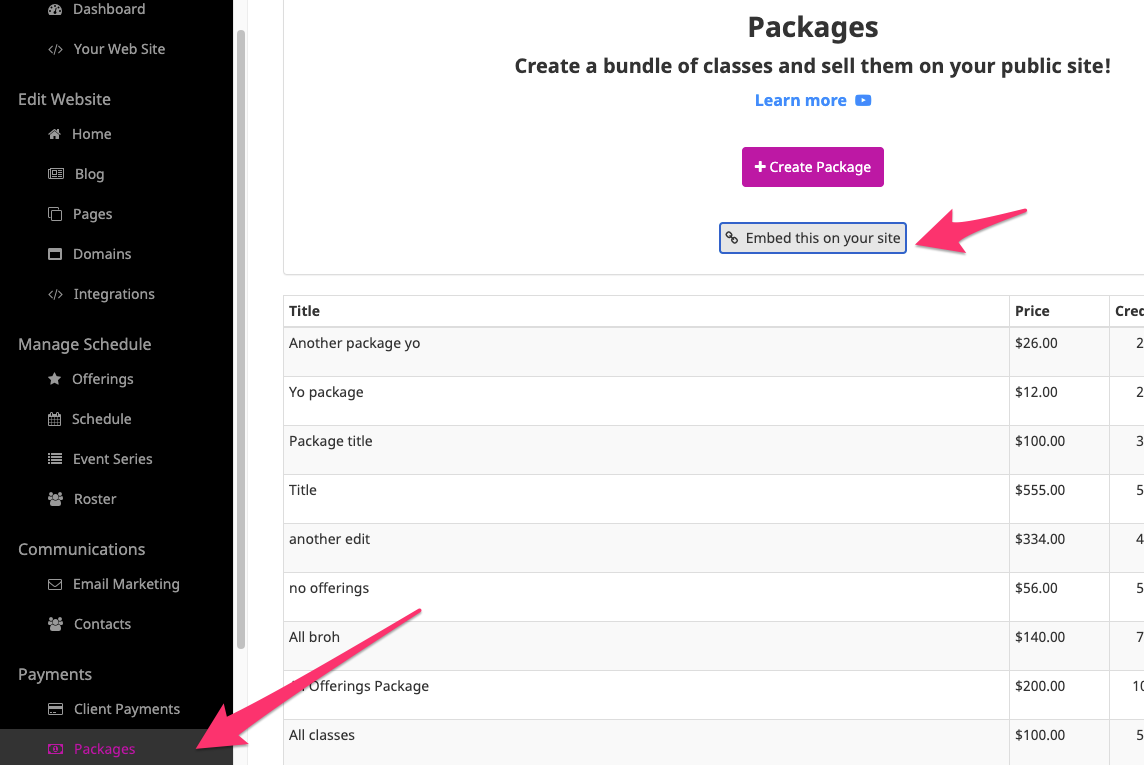 This brings up a modal window with instructions on how to embed the public packages page on your website. The html code is created for you and all you need to do is copy it by pressing the "Copy to clipboard" button (see below). This will create an iFrame into which the packages UI will be rendered.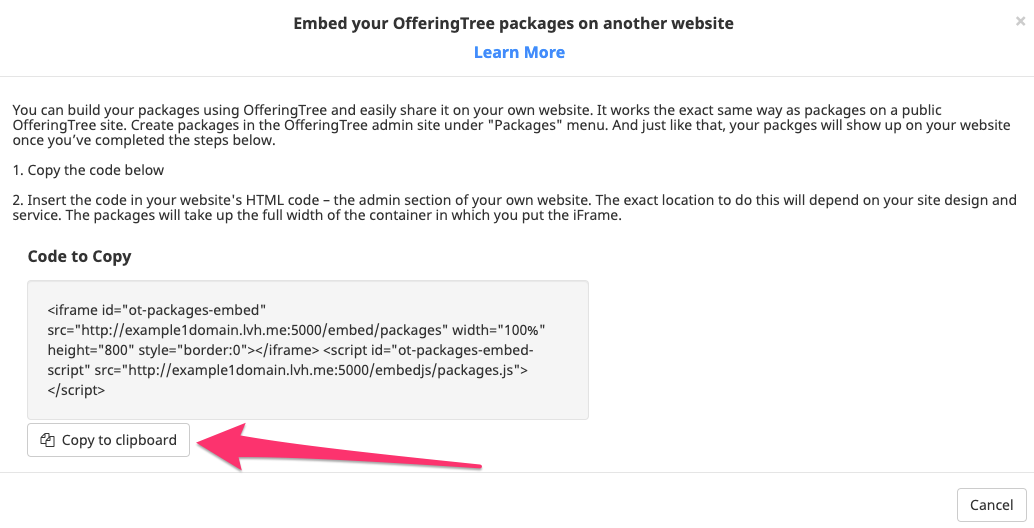 Each website provider has different ways to embed content. So please refer to the documentation of your website provider for instructions on this. We've linked to a few popular ones below:
If you should have any questions about embedding your OfferingTree Packages page on another site, please feel free to email support@offeringtree.com.
P.S. Join our Facebook group and connect with other OfferingTree users to share questions, offer ideas and insights, and support each other towards a more thriving wellness business.