Your "Admin Portal" is the place where you can manage your OfferingTree site and do everything from scheduling an offering to changing your site colors. To get started, head over to your site and press the "Sign In" button on the top right of the page, or if you're on a mobile phone, press the menu button on the top right and then "Sign In".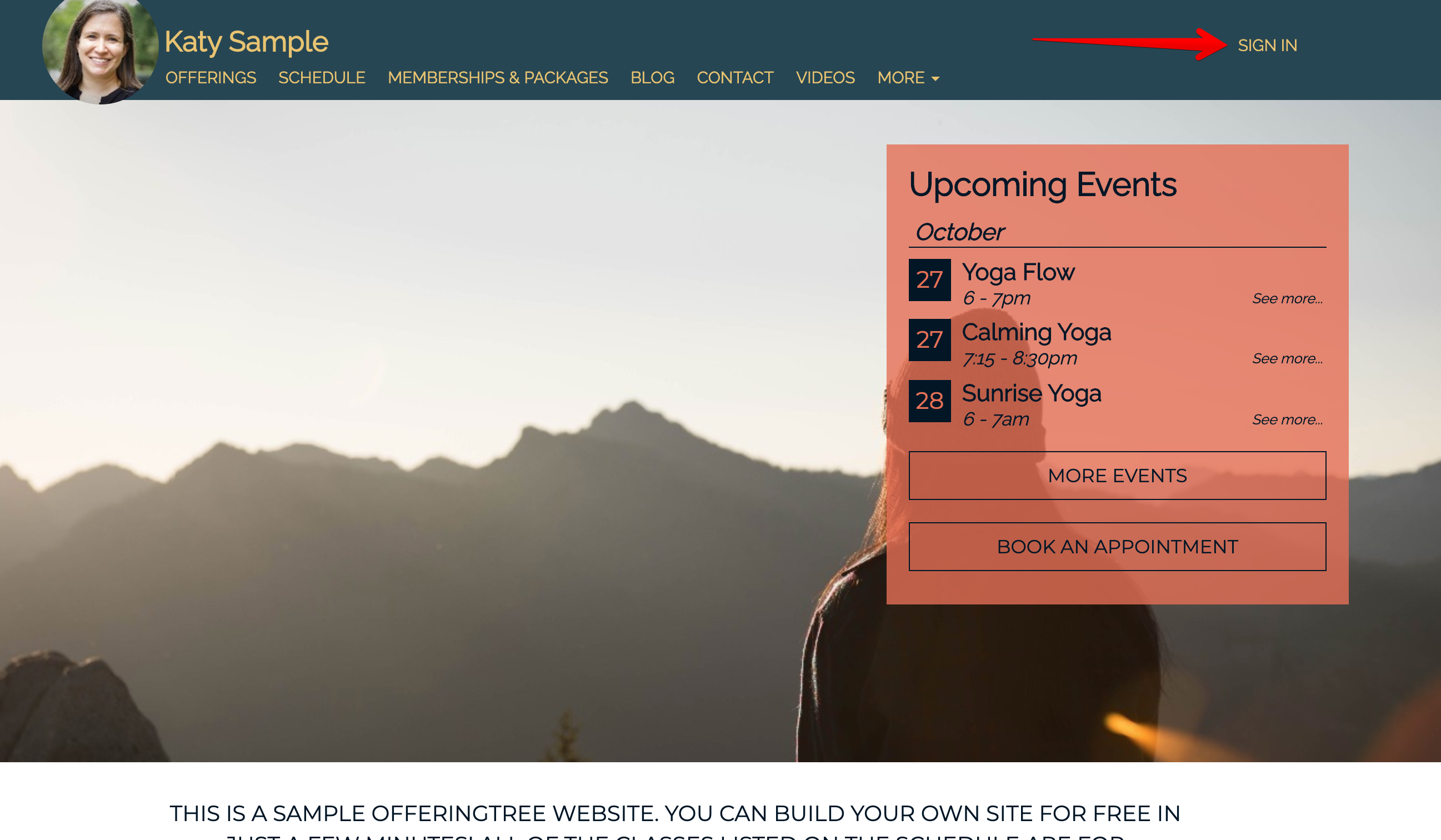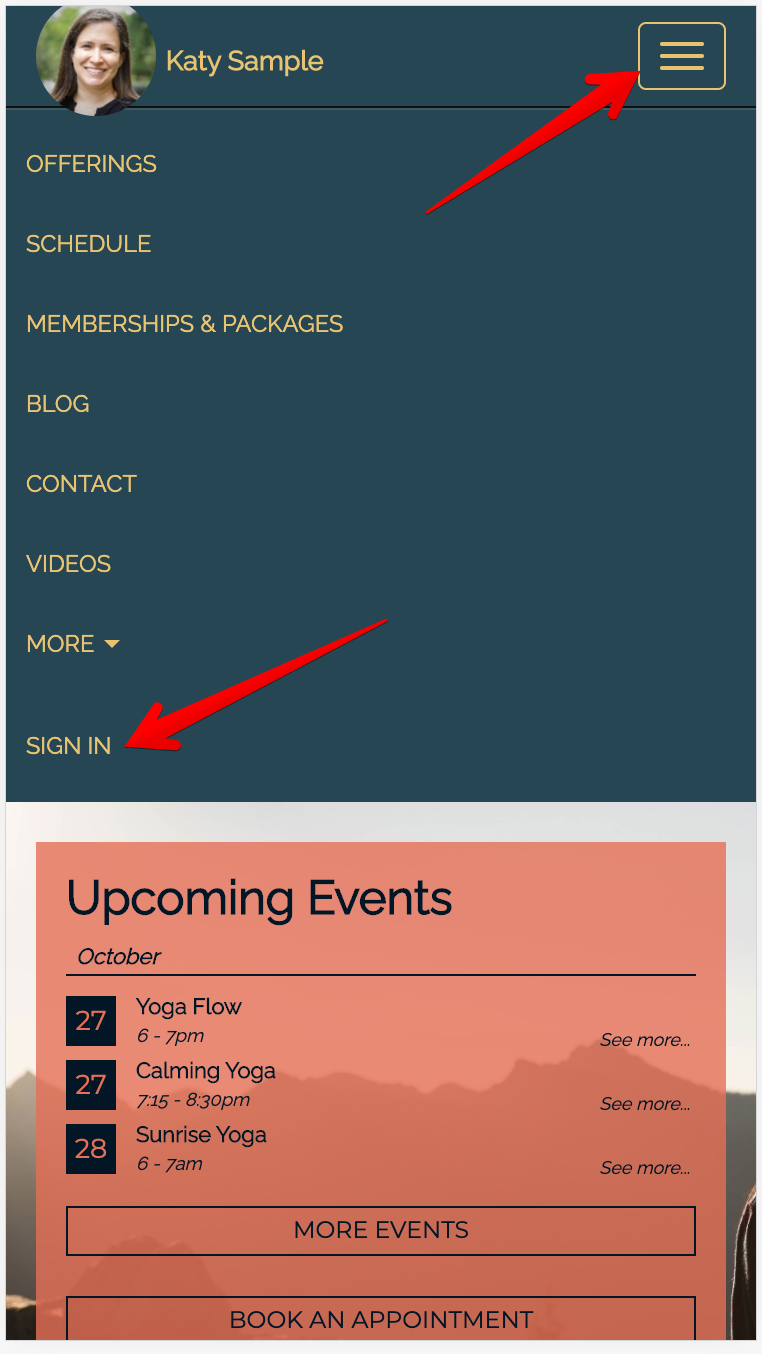 Once you've pressed "Sign In", you'll be taken to the login page. Enter your email address associated with your OfferingTree account and your password. If you forgot your password, follow this help article on how to recover or change your password.
When you log in, you'll be taken back to your site. To get to your admin dashboard, press the dropdown icon in the upper right and press "Manage Your Site", or from mobile, press the menu icon in the top right, then the dropdown icon and then press "Manage Your Site". This will take you to your admin dashboard!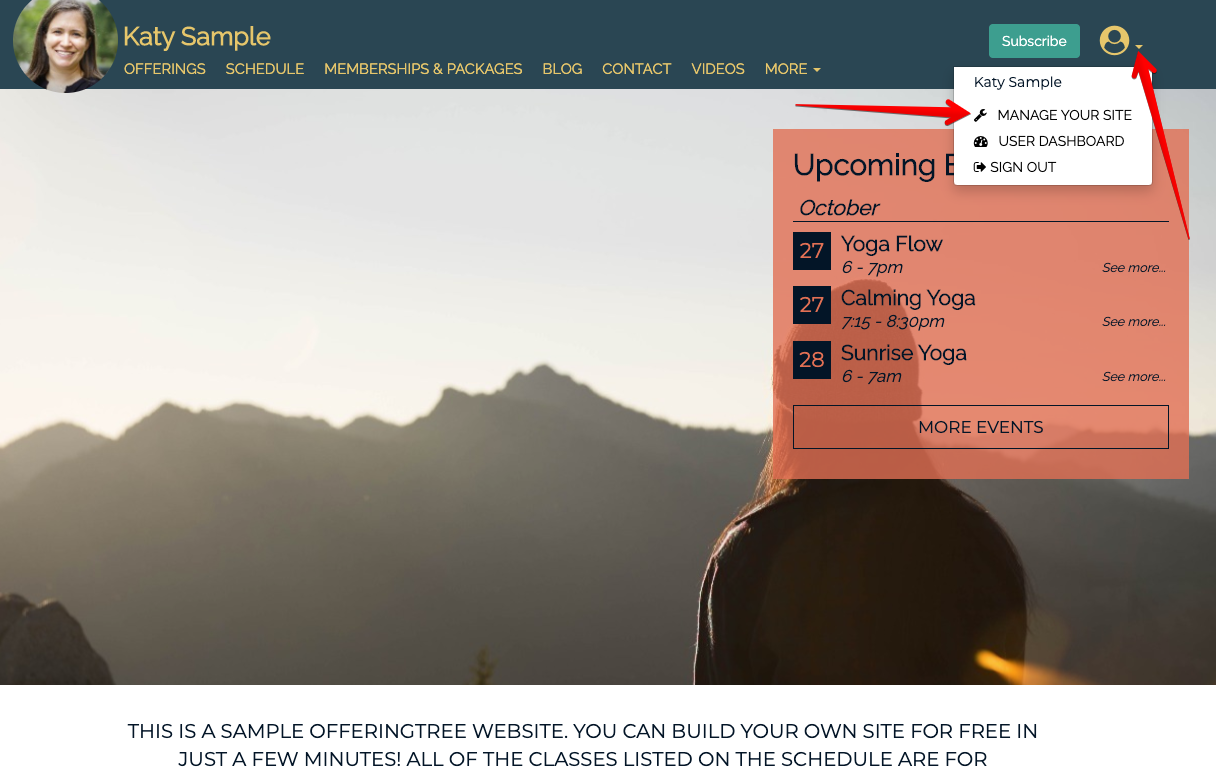 Overview of the Admin Portal
The admin portal is your control center for your OfferingTree site. Your dashboard is the homepage of the admin portal and shows you a quick snapshot of the activity on your site. The rest of the portal is split into 5 main sections; Edit Website, Manage Schedule, Communications, Payments and Account. Each of these sections has admin pages underneath them. There are help videos and articles on most of the pages, so feel free to explore each page and get more information on all the things you can do with your site.