OfferingTree provides a simple way to change the font of your website globally. You can choose from different font styles and font sizes. To change your font, go to the 'Site Settings' section on your admin page and select the 'Style' tab.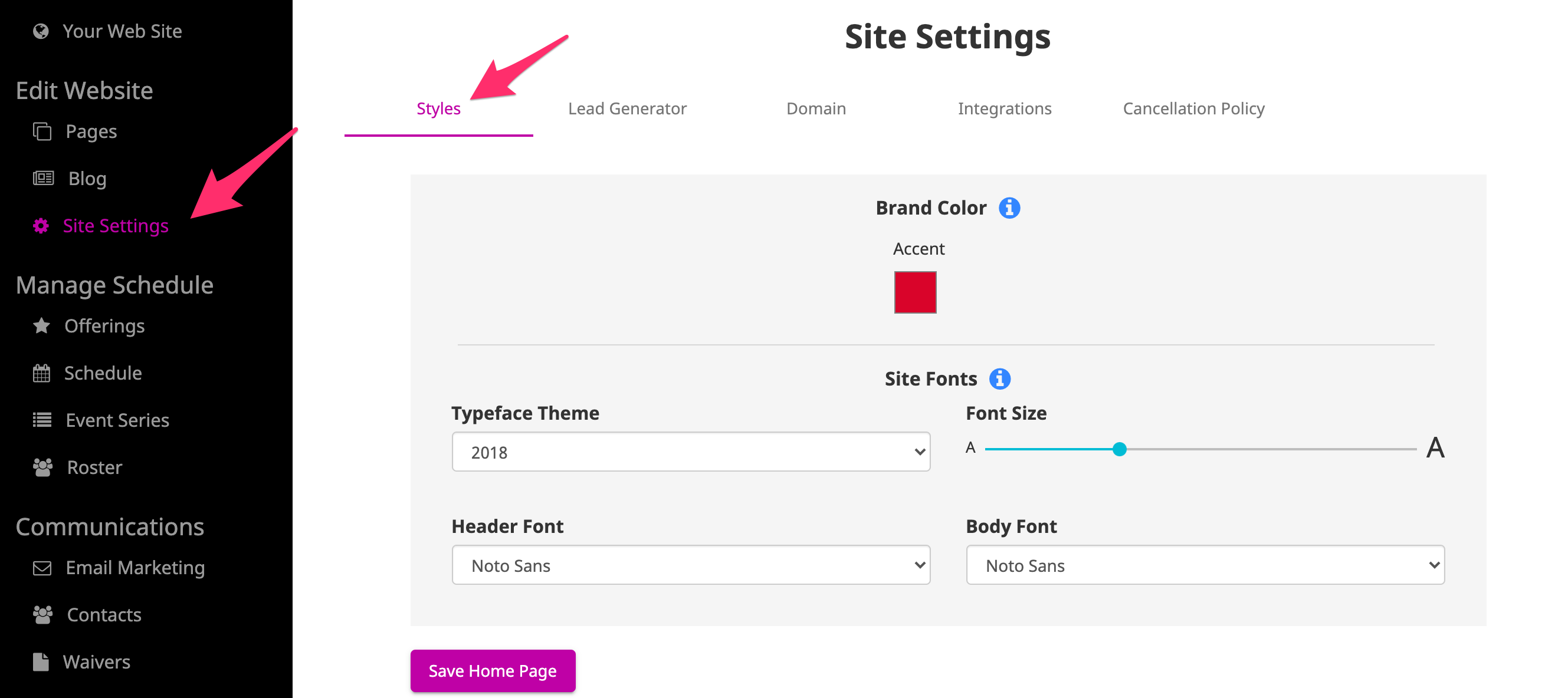 You can choose a pre-set theme or set the header and body fonts to create your own theme. The font size slider will increase or decrease the font on your website.
That's it, once set all your site fonts will be set up and ready to display on your website.