OfferingTree's booking system let's you register for more than one class or event at a time. This save you the time and hassle of separately registering for multiple events. You can register for multiple event using a package, membership or credit card. Registering for multiple events even works when you are registering yourself and a family members and friends.
Using a package or membership
When you are registering for an event and you wish to register for another event of the same type on another date, press the "Add another registration" button (as shown below).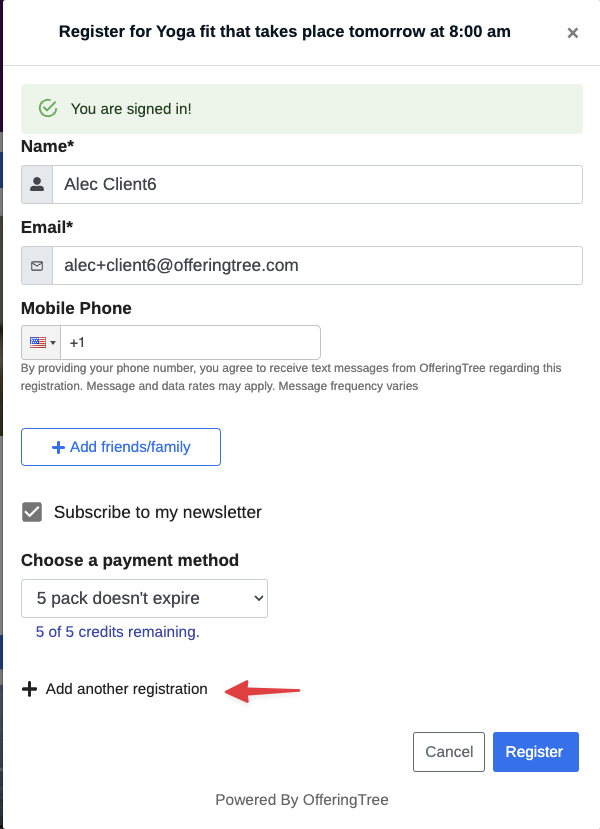 Then select the future event dates and times you wish to register for. You can add as many events as your membership or package will allow. A summary of the credits used will be shown. Make sure you have enough credits to register for all the classes.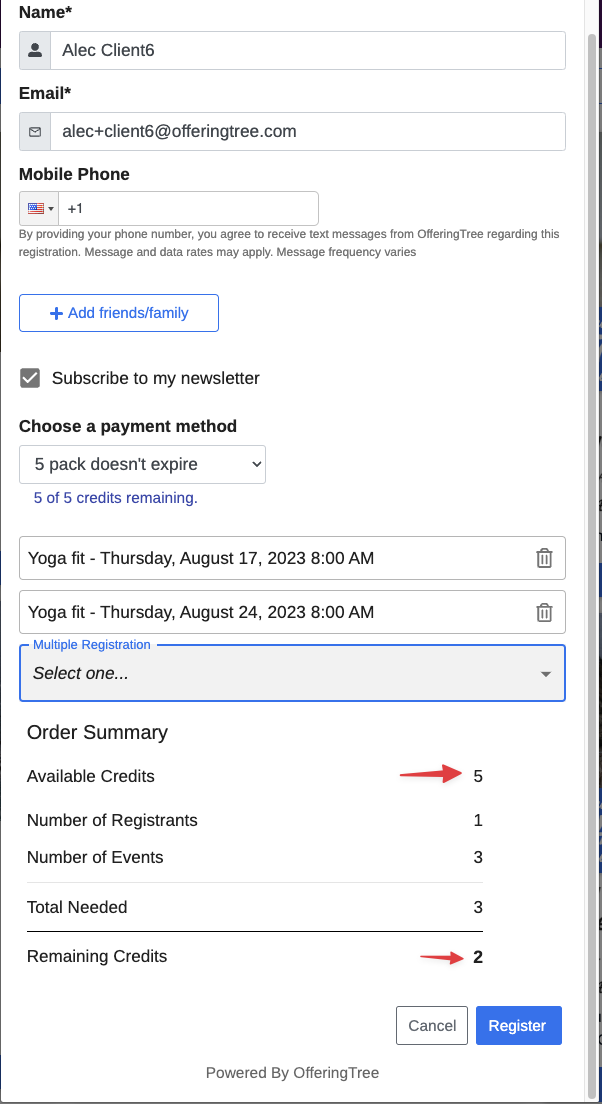 Using a credit card
Registering for multiple events using a credit card is possible and straight forward. Select the future events as above. On the summary page, you will see all the events for which you will be registering. If you decide to add family and friends, a line item for each event and family member will be shown in the payment summary.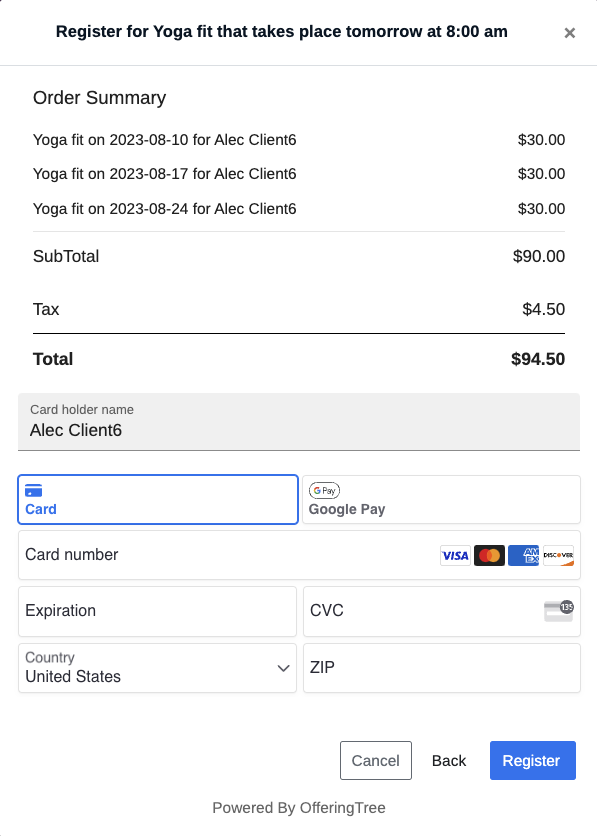 P.S. Join our Facebook group and connect with other OfferingTree users to share questions, offer ideas and insights, and support each other towards a more thriving wellness business.