If your instructor has given you a discount code you can apply it at the time of purchase to receive your discount. Discount codes can only be applied to credit card purchases and cannot be mixed with using your packages or membership access to things. Another thing to keep in mind is that discount codes can be designated to be used on certain offerings, packages, and/or store items. Please confirm with your instructor to what you discount code can be used.
Discount codes can also have expiration dates and limits to how many times you can use them. See your instructor if the discount code isn't accepted as these conditions may be the reason why.
Ok, let's get on to using your discount code. If a scheduled event or appointment registration has an applicable discount code, you should see a discount code entry box show up in the registration form. Enter the discount code (should be all upper case letters). If the discount code is valid, you will see a green check mark show up and you will see the discount applied in the order summary. If the discount code is not valid, you will see a message to that affect. Please talk to your instructor if you feel your discount code should be valid.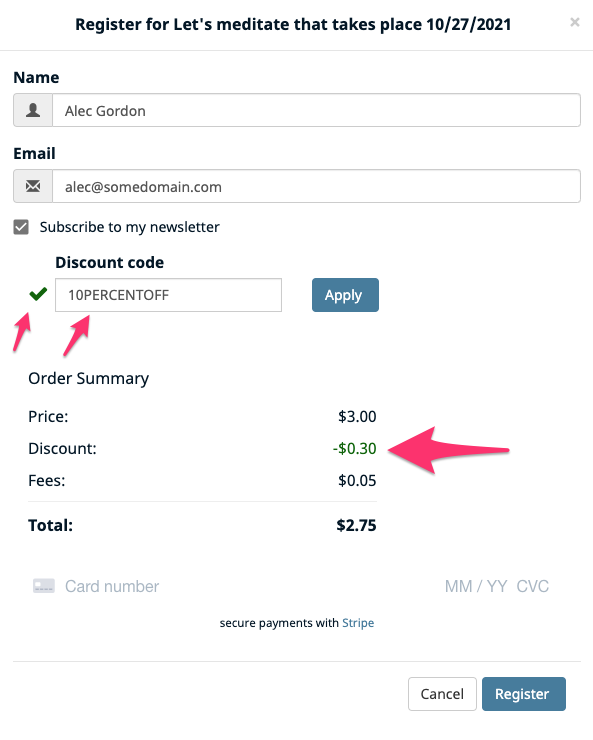 Applying discount codes to packages and digital goods works the same way. You will see the same discount code entry box with a green check mark if the discount code is applied.
That's it! Please reach out to your instructor if you have any issues with their discount codes.