When you purchase a package, you also have the option to send it as a gift to someone. To do this, check the box "Gift this Package" and fill out the details of the gift recipient.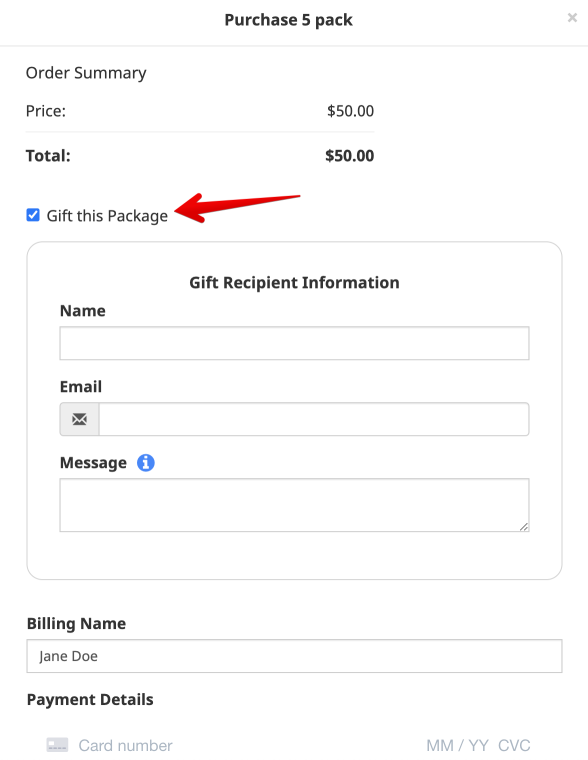 We'll send an email out to the gift recipient and include your message. They can then claim the gift right from a link in the email. If they don't have an account on OfferingTree, they will get one when they claim the gift, and once set up, they can start using the package right away.
We'll also send them instructions on how to use the package and keep track of the credits remaining in the package.