Purchase a Store Item
To get started purchasing an item from a store, press the purchase button on the desired item.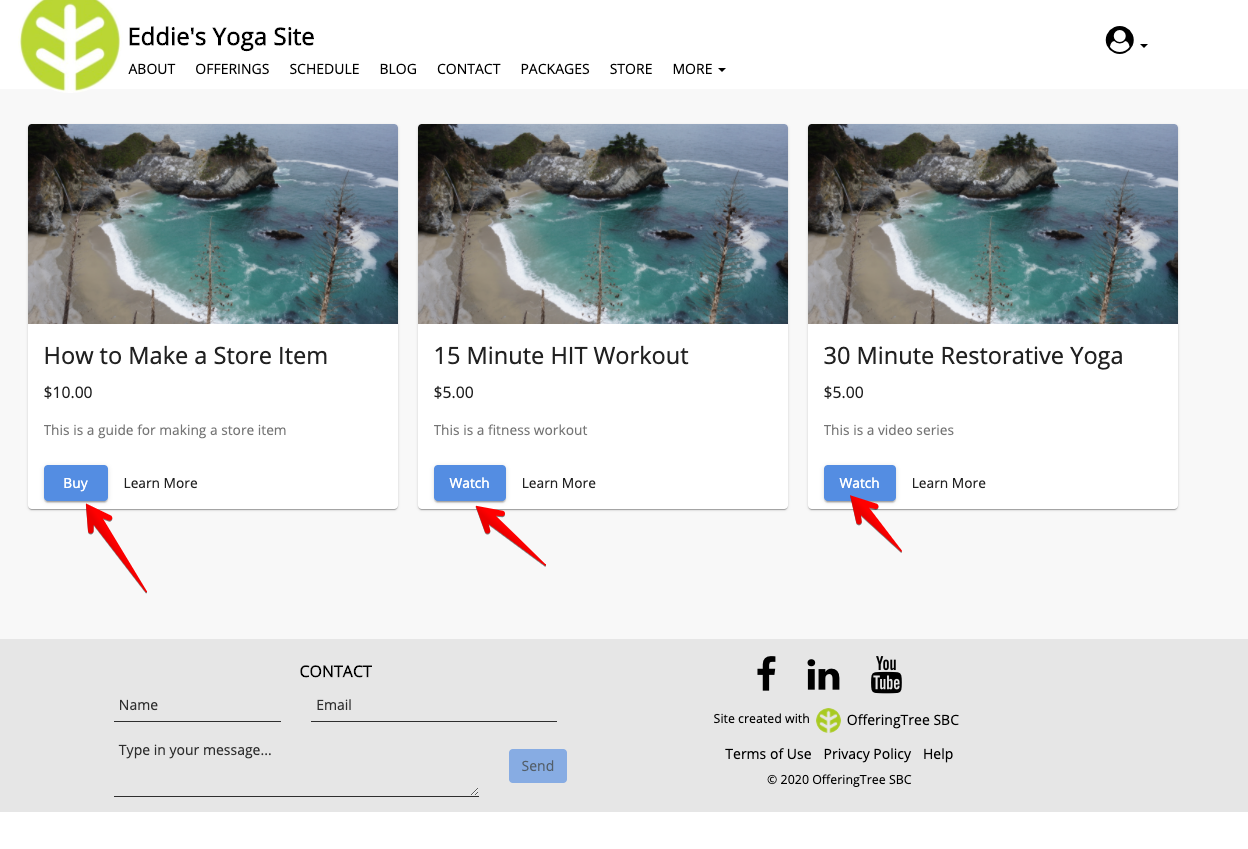 If you like more detail on the item, you can click the item card or press the Learn More button. You will then be directed to the item landing page. You can learn more about the item and see what it contains. There are purchase buttons on the landing page as well.
After you press the purchase button you'll be asked to log in or create an account if you're not already logged into an account.
After you've logged in or created your account, you'll be shown a checkout form. Once you've filled in those details and submitted the form successfully you'll be sent to your purchased item page. You'll also receive an email confirmation with a link to access your item content.
Viewing Your Purchased Item
There are a few different ways you can view the item you purchased.
1. Initially after you purchase your item, you're directed to the item content.
2. You can click on the link in the email confirmation email to view the item content.
3. You can access your User Dashboard to view your store purchases.