OfferingTree reports give you detailed information on your business that can provide valuable insights to what's working and what's not working.
Access reports from the Reports page in your admin portal.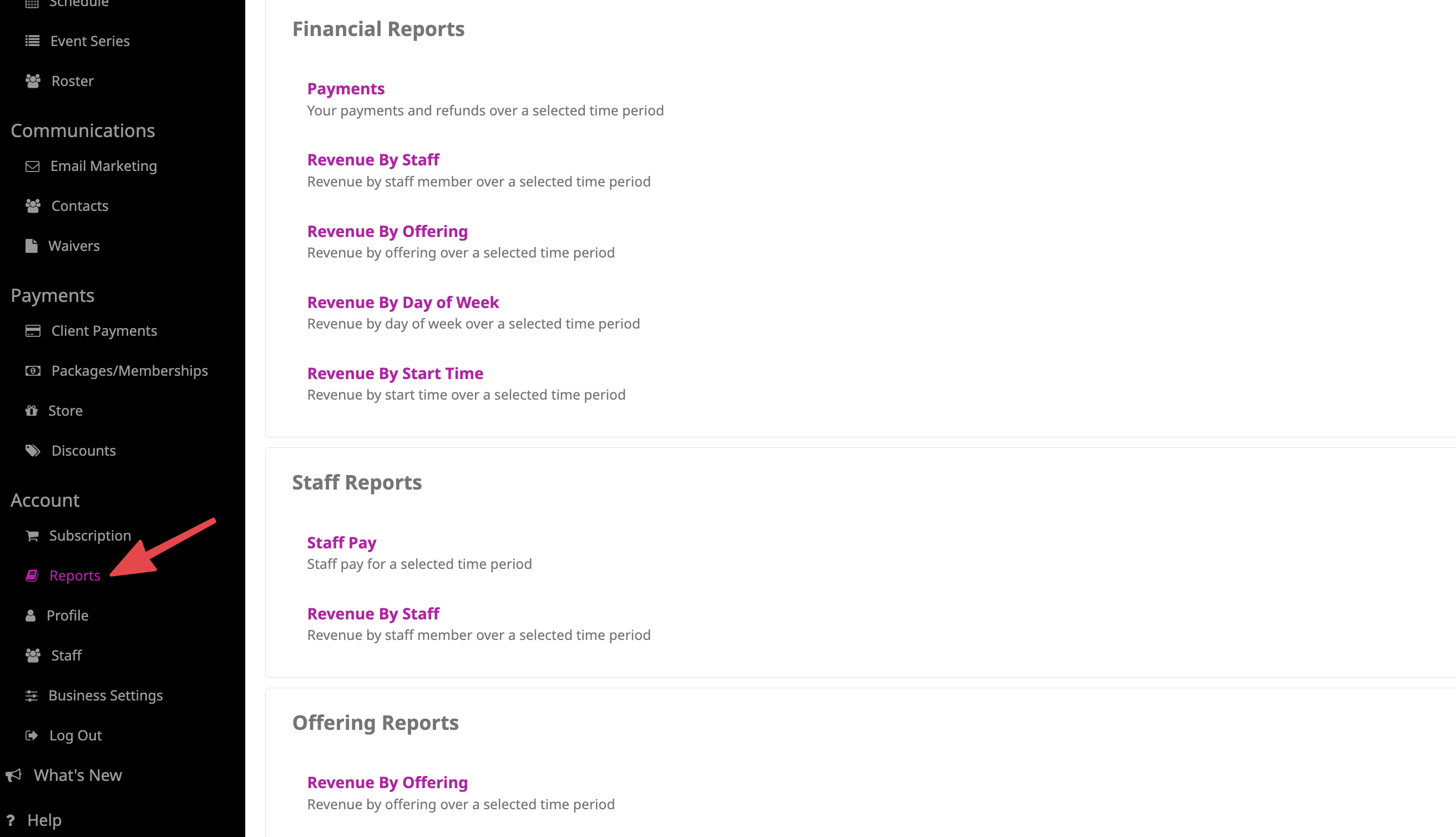 Each report can be generated with different parameters, the most common being different date ranges.

Some reports have different filters and options. For instance, the payment report can be filtered to memberships, events, appointments etc.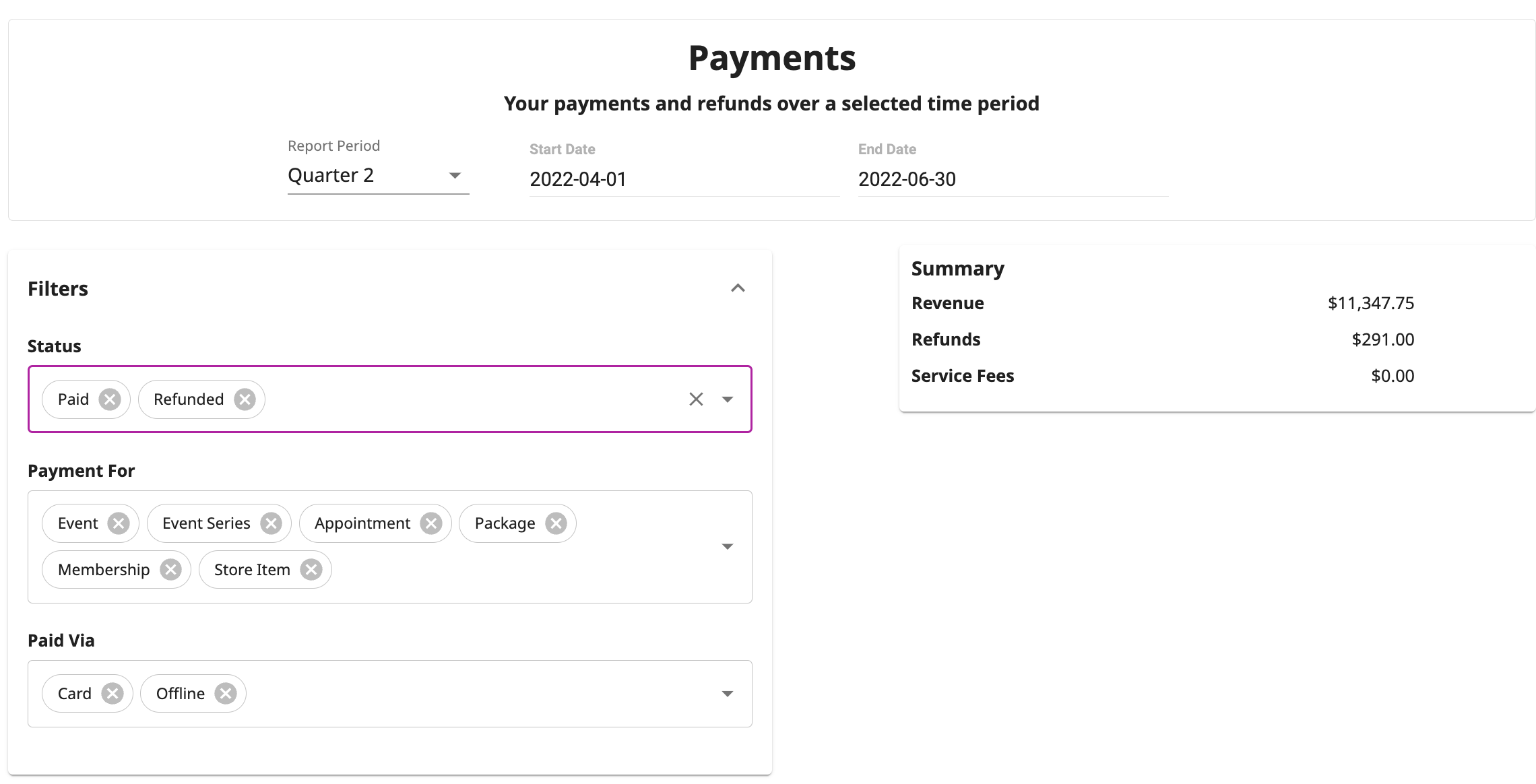 We hope these reports give you some valuable insights into your business! We'll be adding more reports based on user feedback, so don't be a stranger.
P.S. Join our Facebook group and connect with other OfferingTree users to share questions, offer ideas and insights, and support each other towards a more thriving wellness business.