Waivers are a handy way to protect your business from legal action. OfferingTree provides a built-in waiver feature that allows you to add and enforce waiver agreements prior to registration. When enabled, your client must agree to your waiver in order to register for a class or one-on-one appointment.
Manage Your Waivers
You can find the waiver section on your admin site under the communications menu section. The waiver page allows you to see all of your waivers in one place. From this page you can create a new waiver, edit or delete an existing waiver, and see who has agreed to each waiver that you currently have.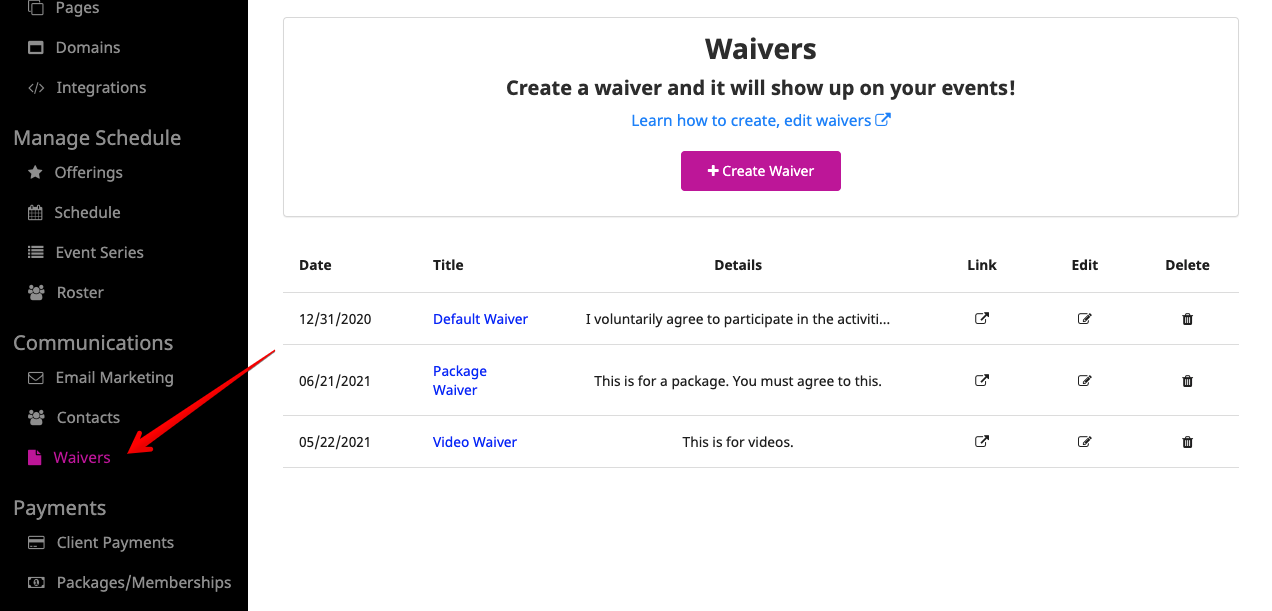 Create a new waiver
To Create a waiver, simply press the create waiver button. This brings up you to a page where you can edit and save your waiver. We provide default waiver language, drafted by an attorney, that you can use. Feel free to edit this and customize it to your business. Press the create button to save.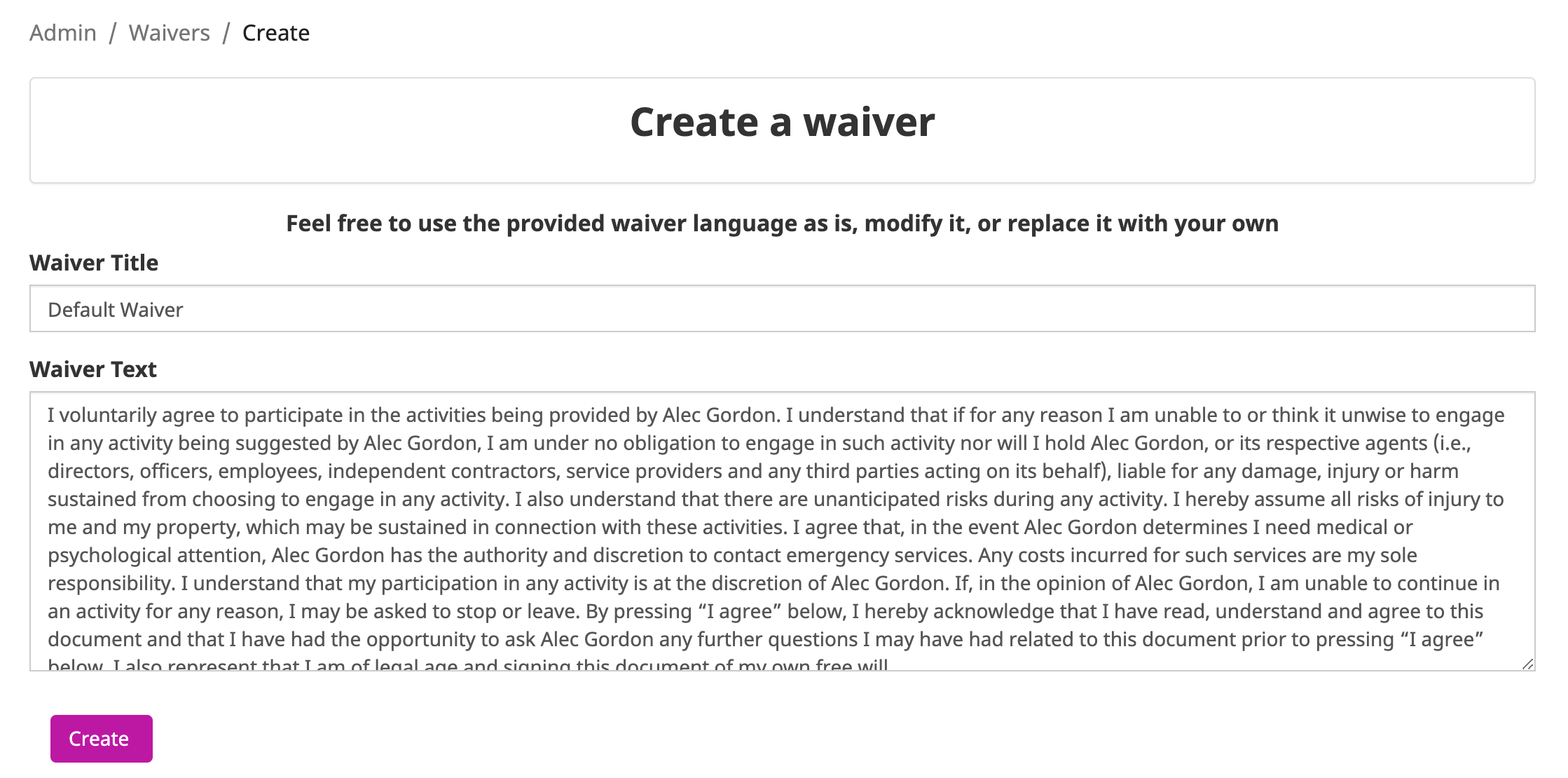 Editing and Deleting an Existing Waiver
To edit your waiver, press the edit button and edit the waiver text on the page and save. You can delete the waiver by pressing the trash icon. Your waivers attached to the upcoming events will still be enforced, but you will no longer be able to use them for new events.
Request a Client to Consent to a Waiver
If a client or student registers for an event, series, or class you can require them to consent to your waiver during that process. You can also do this for packages, memberships and store items. If however, you registered for them and you want them to consent to a waiver you can send them a link to the waiver with a consent form. Press the "Link" icon next to the waiver to get the link and then you can share this link with them to request that they agree or consent to your waiver.

View Who Has Agreed to Your Waivers
You can view who has signed each of your waivers by clicking on the waiver title in the table. This brings you to a new page that shows a list of who has agreed to this waiver.

To add waivers to your registrations, please see Waiver Consent for Events, Event Series and Appointments.
The built-in waiver feature is easy to use and a good way to protect your business. Please reach out to support@offeringtree.com if you have any questions.
P.S. Join our Facebook group and connect with other OfferingTree users to share questions, offer ideas and insights, and support each other towards a more thriving wellness business.