After you register for a class, event series or appointment on an OfferingTree website, you will be taken to a registration confirmation page. On it, you will see the details for the event. You can easily add the event to your personal calendar by pressing the "Add to my calendar" button. If the event is online, you will see a button with a link to attend. Finally, if it is an in person class you will see a map to the location of the class.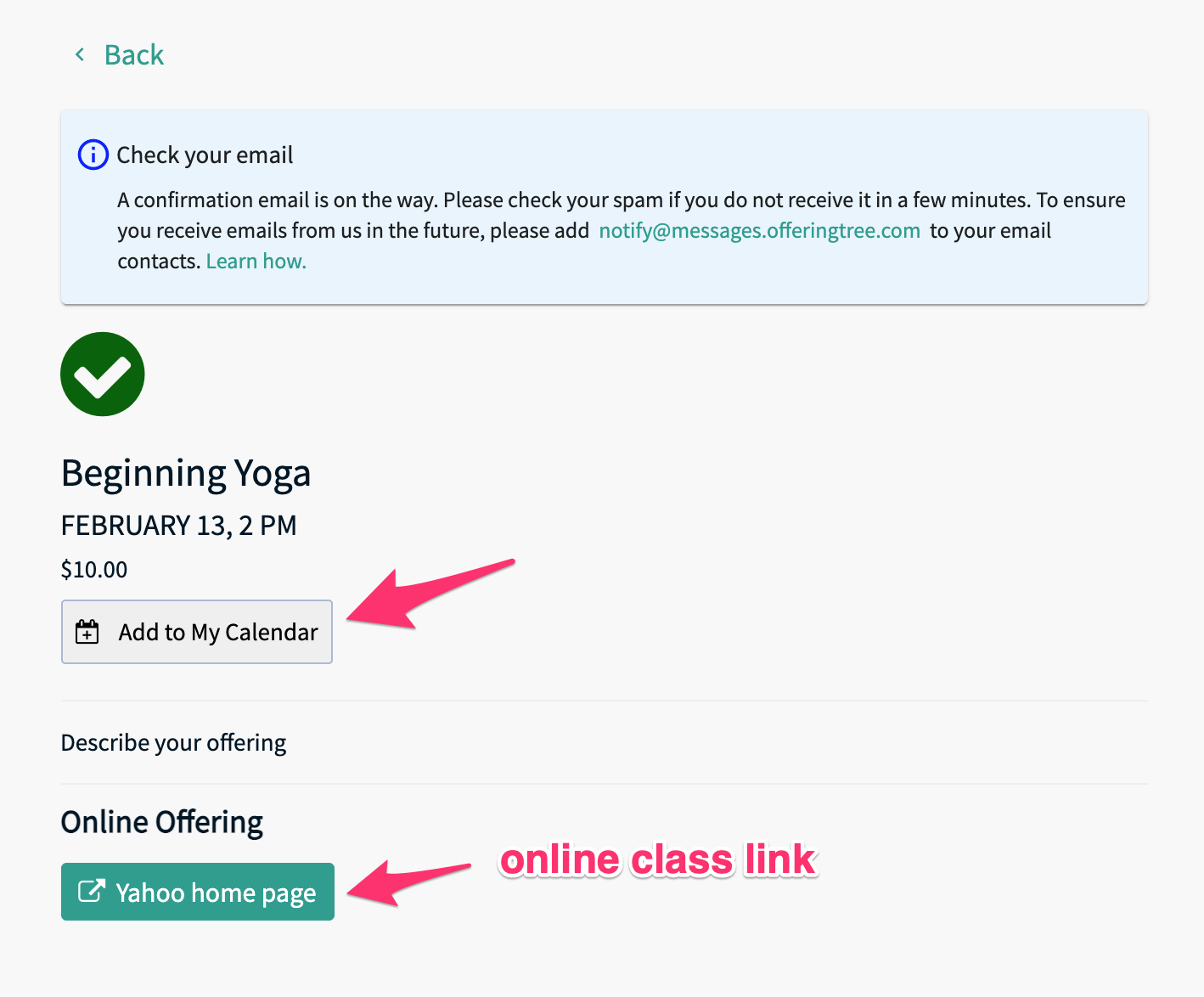 If you have an OfferingTree account (you will if you have purchased a package or membership), you can go to your user dashboard and view all your registrations.
The registrations section shows you all the registrations for a period of time. You can click on the "Start time" and "End time" buttons to adjust this time window. In the table below you will see all your registrations for the selected time period. You can click on the "View registration" link to go back to the registration confirmation page where you can view the details of your registration.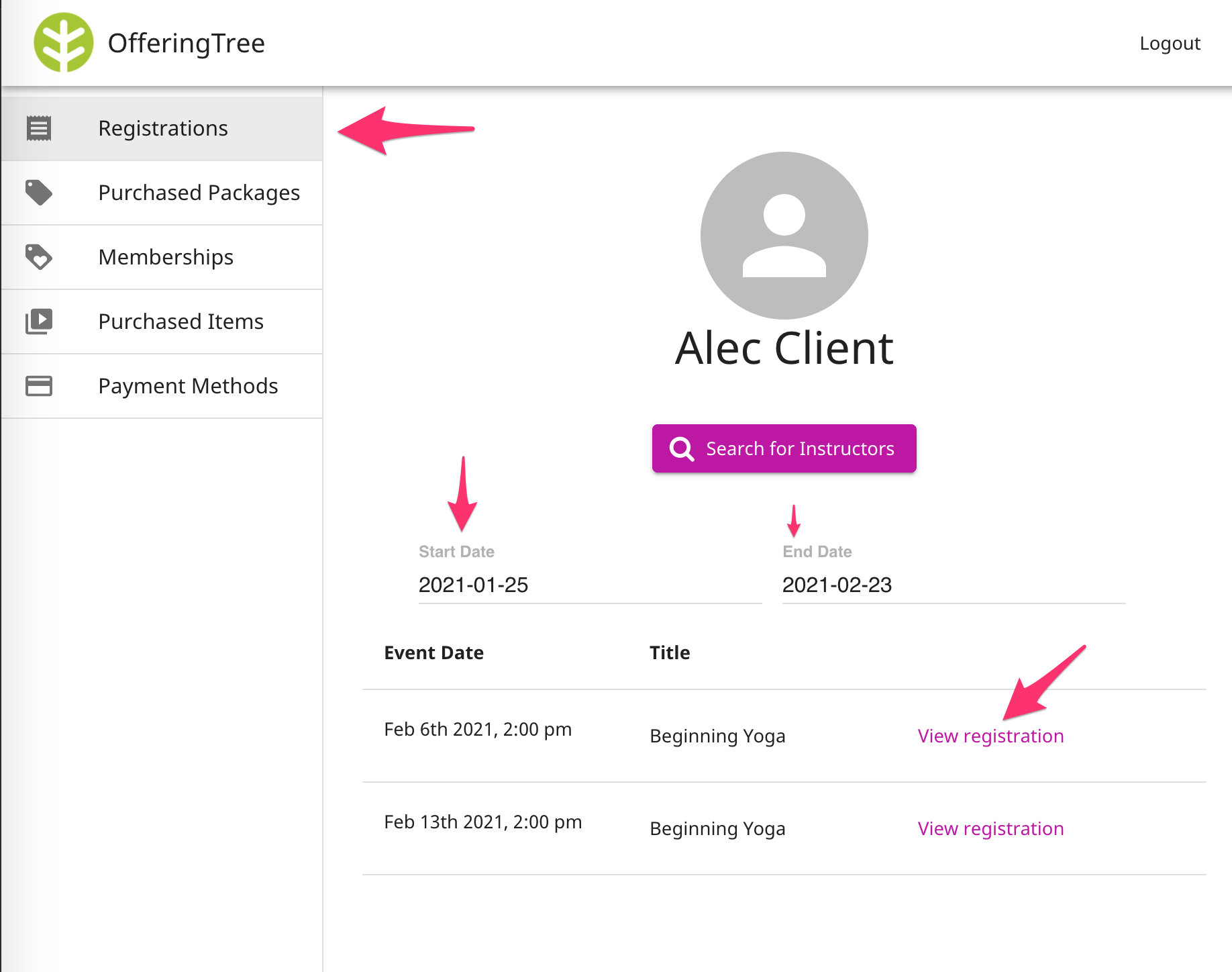 You can also view all your purchased packages, membership, and purchased items. Pretty much everything you have purchased from any OfferingTree website.