Using a Package
Once you've purchased a package or claimed a gift, you can use it to register for select scheduled offerings and appointments.
If you are signed into your account and select "register" on the scheduled offering or appointment, you'll be presented with a registration pop-up. Your purchased packages should be selectable from the "Choose package to use" dropdown. If you have at least one eligible package, one will be selected by default. You can choose to use another package from the dropdown if you have multiple eligible packages.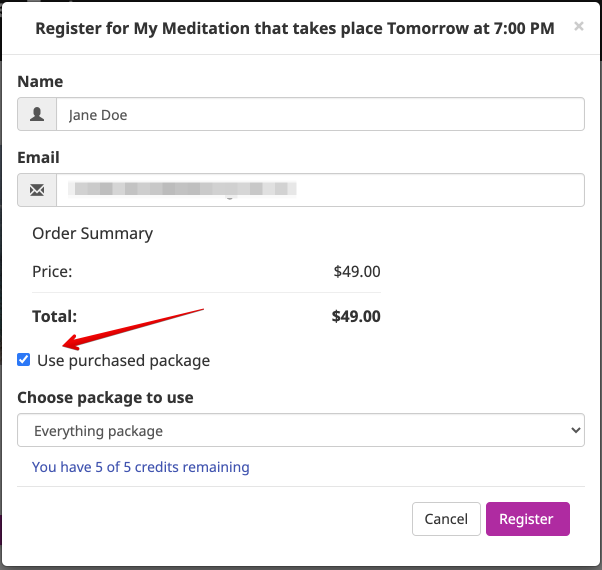 If you wish to not use a package to register, you can uncheck the "Use purchased package" checkbox. Once you uncheck this, you can pay by credit card.
If you don't see the package options, you might not be signed in or the package you have purchased is not valid for the offering you are registering for. If you're not signed in, you should see a link "Sign in to use your purchased packages". Click on that to sign in. Once you sign in under the same account you used to purchase your package, you should be able to use your package to register as long as the package is valid for that offering.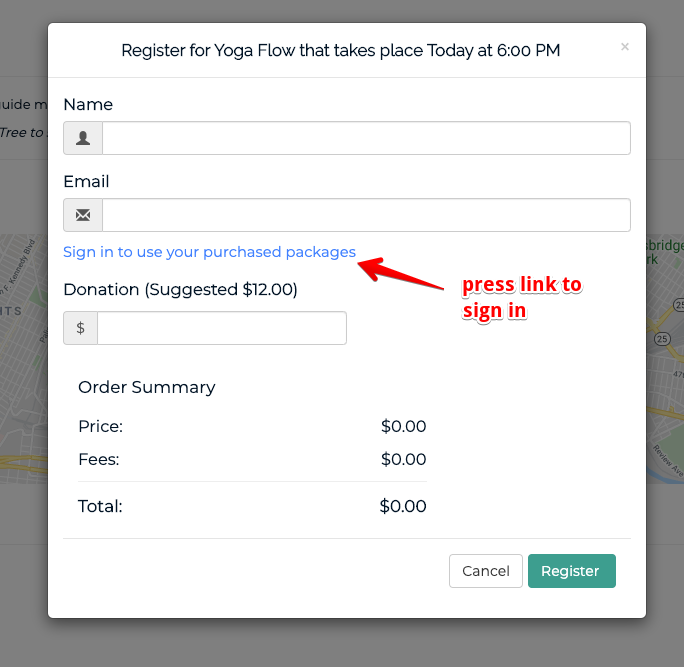 View your Package Balance
Every time you register for an event, your package balance will be displayed. You can also go to your dashboard to view all your packages and their balances. Your dashboard can be viewed at https://app.offeringtree.com/me