You can choose from a few different options for the cancellation policy for your events, event series, and appointment bookings. This can be managed from the "Cancellation Policy" section on your "Business Settings".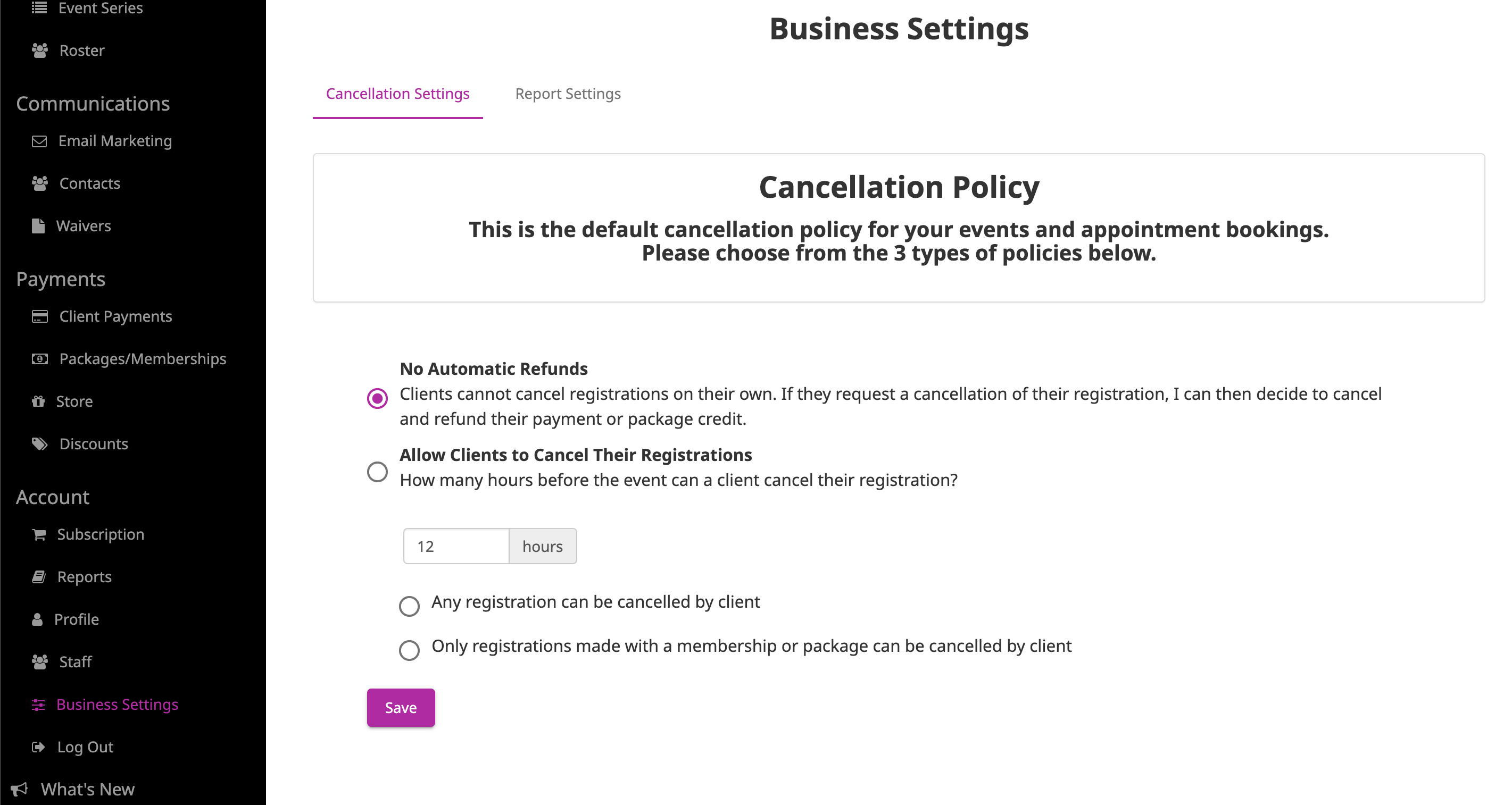 By default, the cancellation policy is "No Automatic Refunds". With this policy, your clients will need to reach out to you in order to cancel their registrations, and it is up to you to decide if you want to cancel and refund their registration.
If you would like to give your clients the ability to cancel their own registration, you have two options:
They can cancel any of their registrations within the cancellation window that you set
They can only cancel registrations made using a package or membership. They will need to contact you if they want to cancel a registration made using a credit card
With both of these options, you can choose what the cancellation window should be in hours. For example, if you pick 12 hours, then the client can cancel any registration 12 hours before the appointment or event.
When your clients cancel their own registration, you will be notified of the cancellation via email, and any payments or package usage will be refunded back to the client.
Once you set your cancellation policy, it will be displayed in the details of all your events and appointments. Your cancellation policy will also be included in the registration confirmation emails that are sent out when someone signs up for your event or books an appointment.
P.S. Join our Facebook group and connect with other OfferingTree users to share questions, offer ideas and insights, and support each other towards a more thriving wellness business.