In this article, we'll explain how to add a membership to one of your client's accounts. What's neat is that the membership does not need to be published (public), which means you can create memberships strictly for giving away limited or unlimited access to your Offerings. It's super flexible.
To get started, first, create your memberships. See this help article to learn how to create a membership.
For Users on the Pro-Plan or Higher
The Point-of-Sale is the most flexible way to give a membership to someone. From here, you can select who the membership is given to, what the price of the membership is (or if it is free), whether or not it has an introductory price, or whether or not to apply a discount code.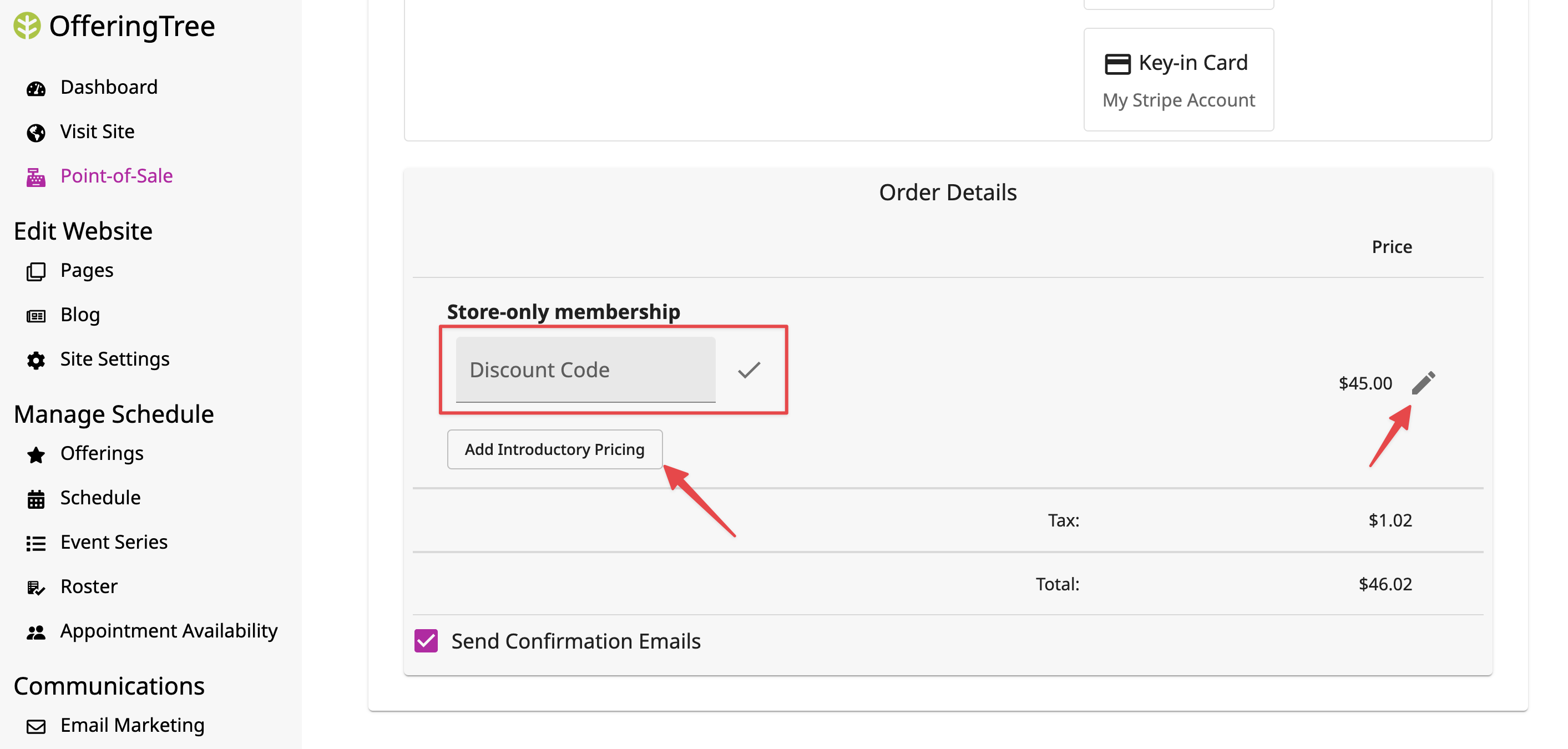 For All Users
Once your memberships are created, go to the packages & memberships section of your admin site and go into the details of the package.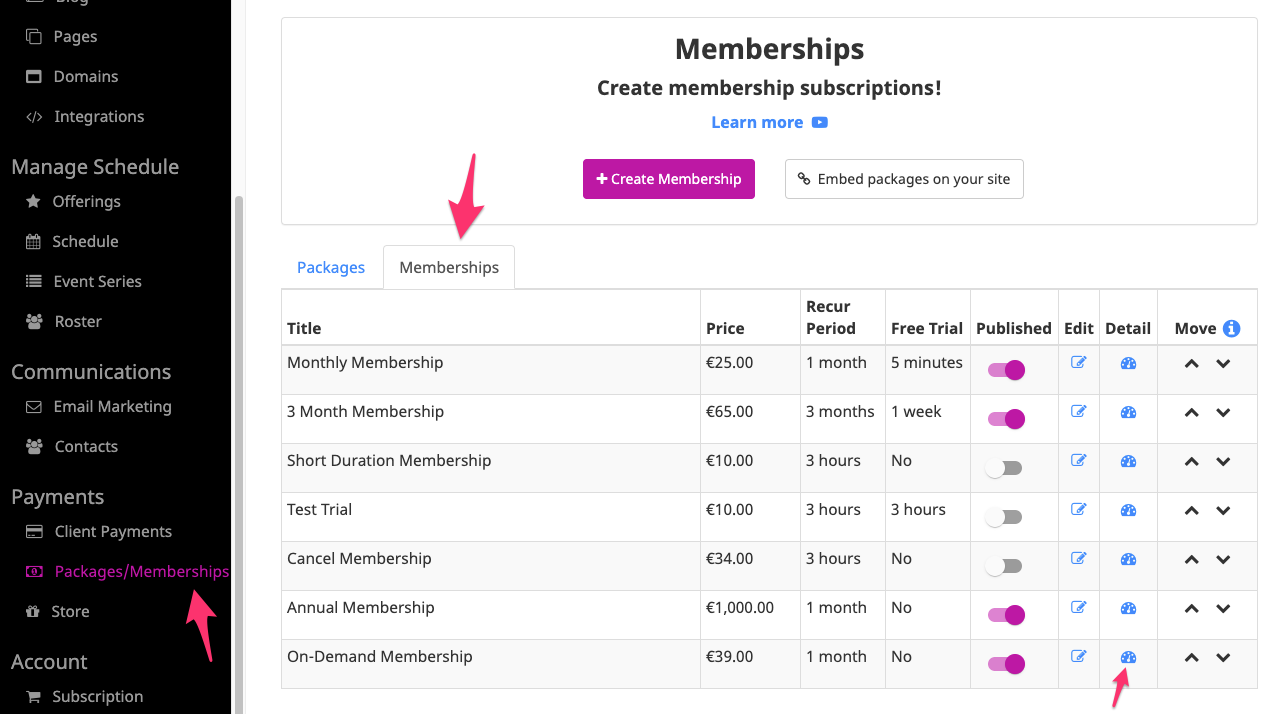 Next, click on the "Give this membership to someone" button. This brings up a modal where you can enter the recipient's name and email address, which are required. You can optionally include a message that will be sent in the membership claim email. Finally, you can set an expiration date for the membership. If you do not set this, it will default to one membership period. If it is a monthly membership, it will expire in one month, if a yearly membership one year, etc. You can extend the membership to any date in the future. Pick an expiration date and the membership will expire on that date. Super flexible!
Once you hit "Send", you have given a membership to someone. This means that the recipient will get an email with links to claim the membership. They need to complete this step before they can start using the membership. See this article for instructions on how clients can claim their gift. The article details claiming a gift package, but the procedure is very similar for claiming a membership.
That's all there is to it! A very flexible way to provide free trials, long-term rewards, or other reasons.