The ideal banner image size for your site is 1440x810px. However, as OfferingTree websites are responsive, we will crop the image based on the device that is viewing your website. On a mobile phone, for instance, the image will be centered and will display at full height, but will crop out some of the sides. On a larger screen, the website will crop the height of your image to fit the banner area.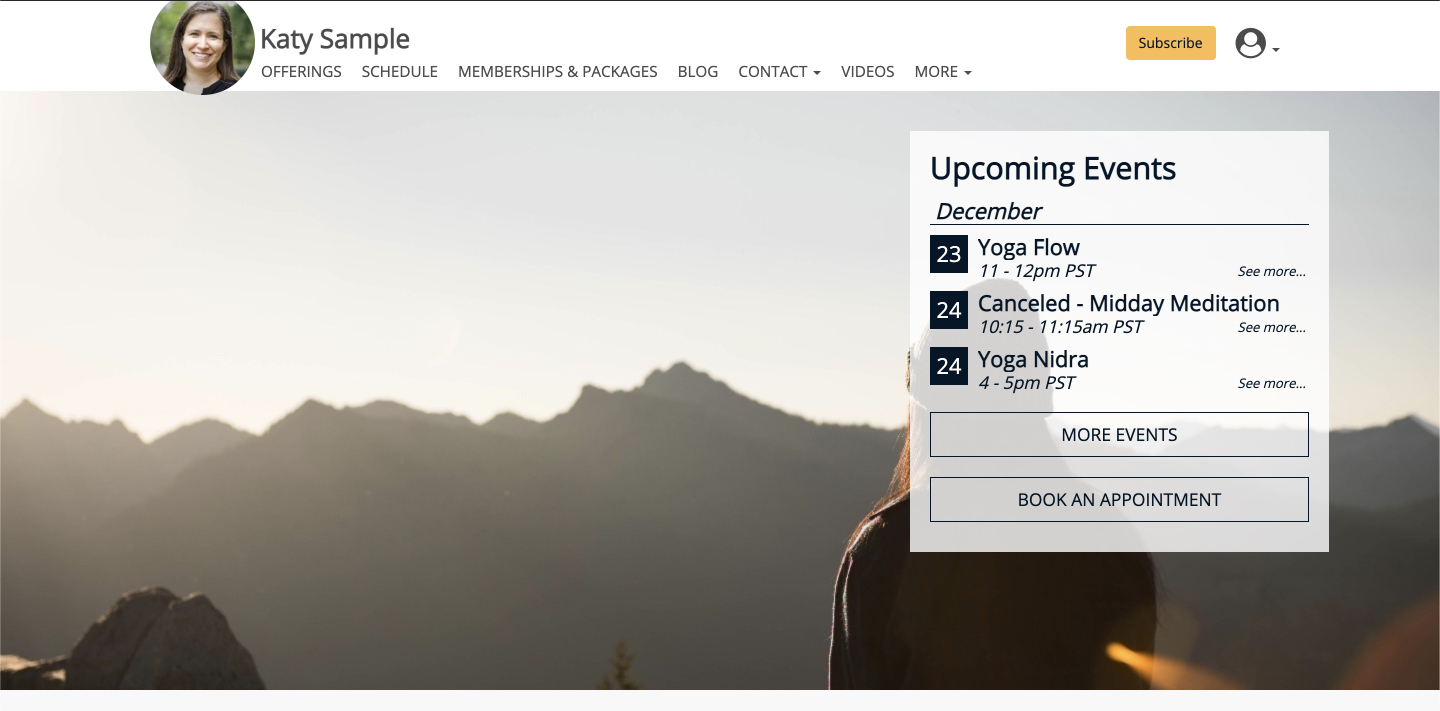 In the screenshot above, the banner is displayed full-width with a portion of the image not cut off at the bottom. As the user scrolls on the website, we reveal more of the image.
On a mobile device, the image will not be shown full width, but there is enough space to show the image's full height.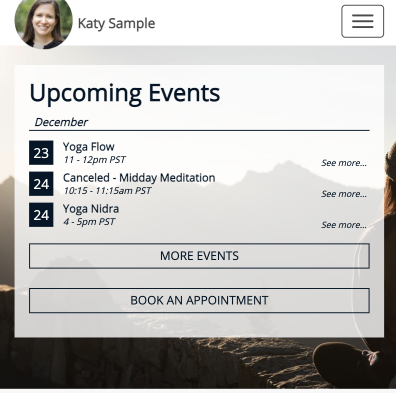 If you include text in the banner, we suggest not making the text full width, and instead, keeping it in the center of your image.


P.S. Join our Facebook group and connect with other OfferingTree users to share questions, offer ideas and insights, and support each other towards a more thriving wellness business.