To change your brand color visit the "Site Settings" section under "Edit Website".
The first tab is 'Styles' and contains a color picker for your brand accent color. The accent color is used for primary actions and other accents on your website. Once set, press the 'Save Home Page' and your accent color will be set and immediately shown on your public website.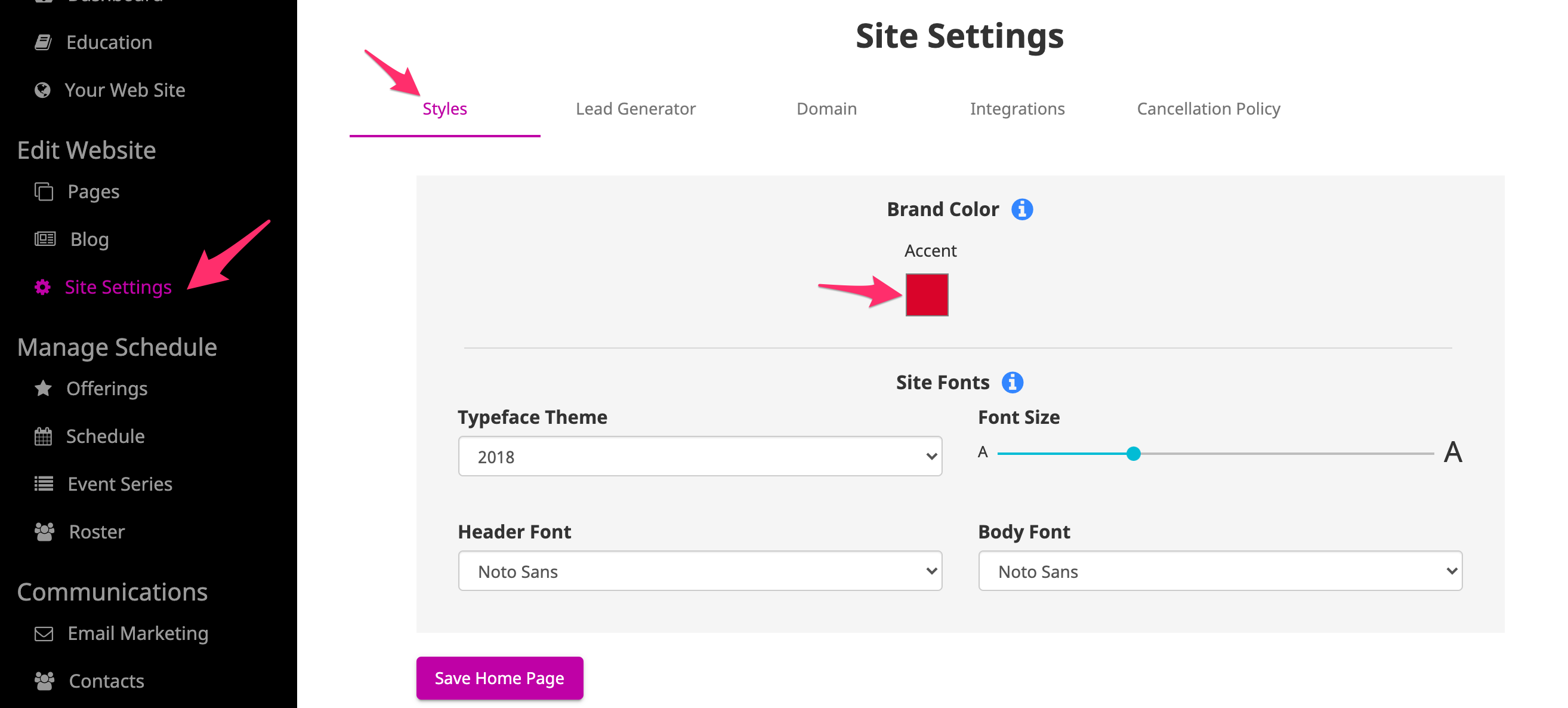 P.S. Join our Facebook group and connect with other OfferingTree users to share questions, offer ideas and insights, and support each other towards a more thriving wellness business.