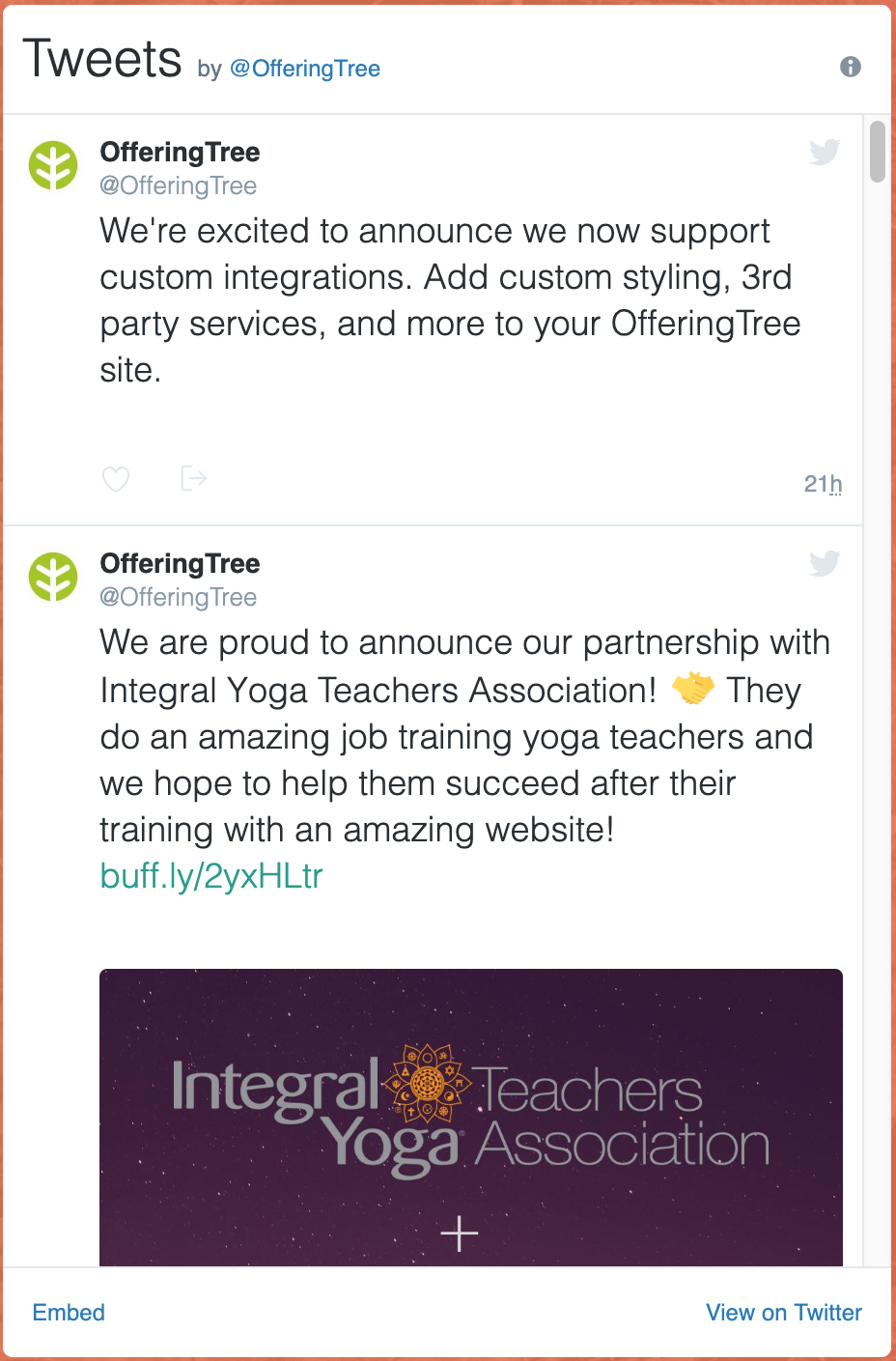 Twitter allows you to create an embeddable view of your tweets that you can publish on your OfferingTree site. First, go to https://publish.twitter.com to build the widget. You can choose to embed a single tweet or your entire timeline. Enter your Twitter handle and pick the display option you would like. Copy the code that is provided.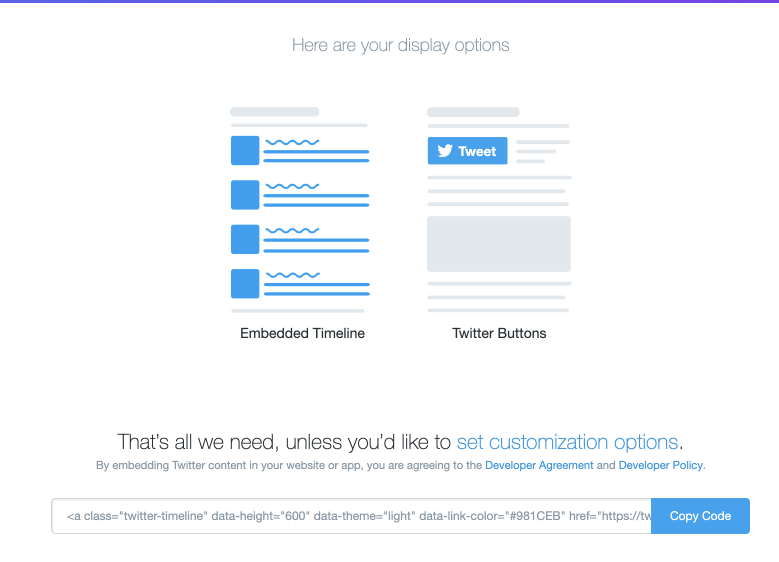 Next, you'll need to embed the tweets on your OfferingTree website. If you would like to do this on a new page, create a new page for your site and fill in the content for your page. Then add the integration by clicking the "plus" button on the editor and the new "integration" button. You could even add this integration directly on your home page or to an existing page on your site by editing that section.

Create a new integration and give it a name ("My Twitter timeline", for example) and paste the code you copied from Twitter and hit "Save". Select this integration for the page and publish the page.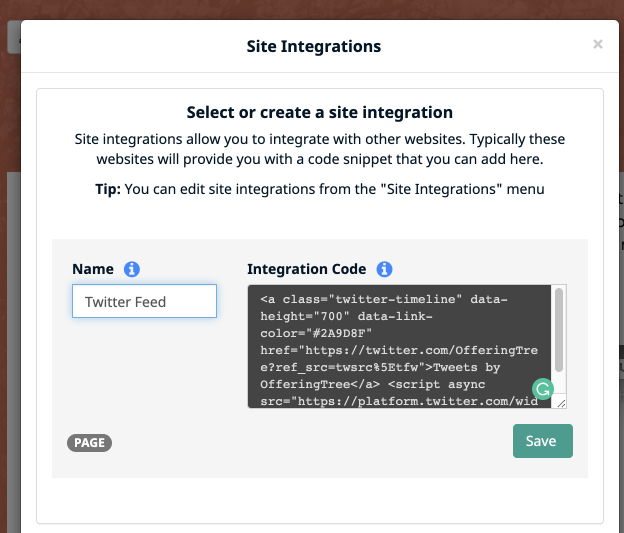 Your tweets will now be visible on your OfferingTree site, and if you chose to share your timeline, it'll update automatically as you add more tweets.